The State of Climate Technologies
Posted on 27-03-2022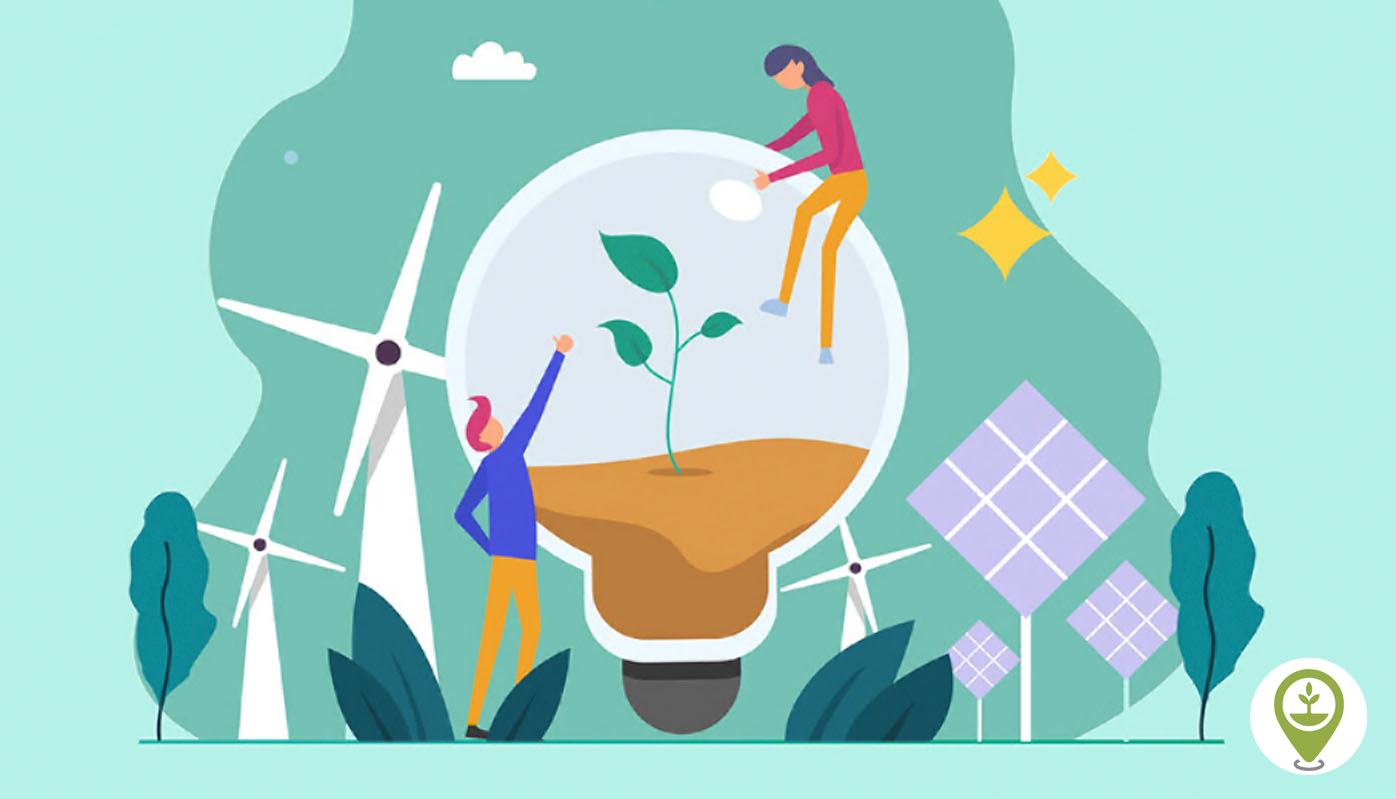 In the first three quarters of 2021, climate tech startups saw a whopping $30.8 billion in investments. 184 deals were closed just in Q4 of 2021 — and this year isn't showing any signs of stopping, either. According to McKinsey, next-generation technologies might draw $1.5 trillion to $2 trillion in investments by 2025.
This is timely given we are hurtling closer to our deadline for the Paris Agreement pact: limiting global warming to under 2ºC. Stopping climate change will need advanced technologies — especially those that are still in R&D or being developed but not yet mature. 
This next year is significant. It will be a key test of how we move from talking about resilience and widespread adoption of climate technology to implementing novel solutions at scale.
Here are some of the top predicted priorities in the climate and related technology sectors this year:
Electrifying buildings and transport
Since the early twentieth century, coal, oil, and gas have been the primary fuels used to power buildings, industrial machinery, and cars. But if we're to achieve net-zero carbon emissions, we'll have to electrify most processes and replace the electric-power system with renewable resources such as wind and water. 
In the case of transportation, electrification calls for cutting the cost of batteries and boosting their energy density. Similarly, software systems can play their part in reducing charging times to match the vehicle's life. 
Many methods of electrification are still too expensive to use at scale, which seems like one of the biggest challenges — but also one of the ripest areas for innovation.
Revolutionizing agriculture, the green way
Agriculture currently accounts for 20% of the world's GHG emissions, the most significant of which is methane. Reducing methane emissions would call for an overhaul in multiple levels of society — from how we farm to how we eat to how we manage food waste. 
Once again, the biggest change can come from replacing conventional fossil-fuel machinery and equipment with their zero-emission counterparts. While most solutions with potential are currently in their proof-of-concept or prototype phases, increased research and investments will help us increase how fast we adopt these technologies. 
Supporting the production of meat alternatives
The digestive processes of cattle, sheep, and other ruminant animals account for over one-third of global methane emissions. Consumption breeds production, and so too is the case here. 
That said, lab technology is now pointing towards meat substitutes that are the best of both worlds. Plant-based meats are gaining swift popularity; cultivated meats also see growing interest and innovation. As a result, we might be able to produce meat without the disastrous emissions associated with them. 
Reinventing the power grid
Power grids across the world are incredibly carbon-intensive, living on old technology and costing millions of dollars every year. As we work towards electrification, we run into a problem — our current power grids are far from equipped to handle that kind of load. Therefore, it is imperative that climate technologies work to modernize and decarbonize the power grid.
According to McKinsey, this would probably involve three separate tasks:
Accelerating the installation of renewable-generation capacity
Adding energy-storage capacities to power grids
Upgrading the distribution and transmission networks
Increasing how and where hydrogen is used
Hydrogen, as a clean-energy transporter or fuel element with several uses, might play a vital part in decarbonization. In fact, 30% of GHG emissions can be addressed with hydrogen across industries, including shipping, aviation, road transport, and industry. Hydrogen fuel-cell electric vehicles (FCEVs) are appropriate for long-haul or heavy-duty road transport due to their increased energy density. In the aviation sector, hydrogen can supply electric power for smaller aircraft outfitted with fuel cells over the next decade. Eventually, hydrogen might provide 15 to 20% of global energy needs.
Unfortunately, we still have a long way to go in this area, since a complete system of pipelines and storage facilities would need to be developed at a significant cost. Europe is one of the first regions to begin laying out a plan to adopt hydrogen widely and reduce the costs of manufacturing and use. Here's hoping that this lights the torch for other regions and sparks innovation.
Bringing climate technologies together
Current and future climate tech has the potential to work together to create a multiplied impact. 
Aniruddha Sharma, CEO of Carbon Clean, gave the example of carbon capture — a solution that can work well with options such as green hydrogen and biomass minerals. Some more examples of interconnected tech success include:
linking reserve EV batteries to power grids to create an ad-hoc power-storage facility. 
facilitating an overlap between agriculture and aviation, where sustainable aviation fuels are made from agricultural biomass and other renewable feedstocks.
Increasing carbon capture, storage, and use
In sectors where carbon emissions are hard to decrease, carbon capture, use, and storage (CCUS) technology might provide much-needed support. However, the rollout of this technology has been slow because costs are prohibitively high, and innovation is slower-paced. This is one area where further R&D can facilitate immense change and make many uses of carbon economical and widely adopted. 
For now, organizations are rallying to support the most natural carbon sinks in the world: trees. Technology has been widely adopted in this field as well, with blockchain and partner networks enabling people to plant trees anywhere in the world in a transparent and affordable manner. Despite having a long way to go in CCUS, we can still leverage existing technologies in roundabout manners to influence reforestation, habitat protection, and livelihood support. 
The final word
Climate technologies are currently at a variety of maturity levels. Performance, costs, market demands, regulations, and large-scale consumer change can be influential in just how widely they're adopted and scaled. However, achieving all of this means every entity needs to work together — in particular, organizations, financial institutions, governments, and individuals.
Encouraging innovation as early as possible is also a way to accelerate movement towards zero-carbon technologies. If we're able to instill the urgency of climate change in young minds—positively, of course—and support them as they exercise their creativity and think up new ideas, we'll be able to find some incredible solutions to our climate problems. 
Of course, all of this presents a formidable challenge, one that can be easy to shy away from. But we mustn't because we're perfectly positioned to use great minds and amazing innovations to solve one of our biggest global crises. With more organizations backing great ideas with capital and infrastructure, we take one step closer to the ideal net-zero solution!