Technologies and the Fight Against Climate Change
Posted on 10-02-2022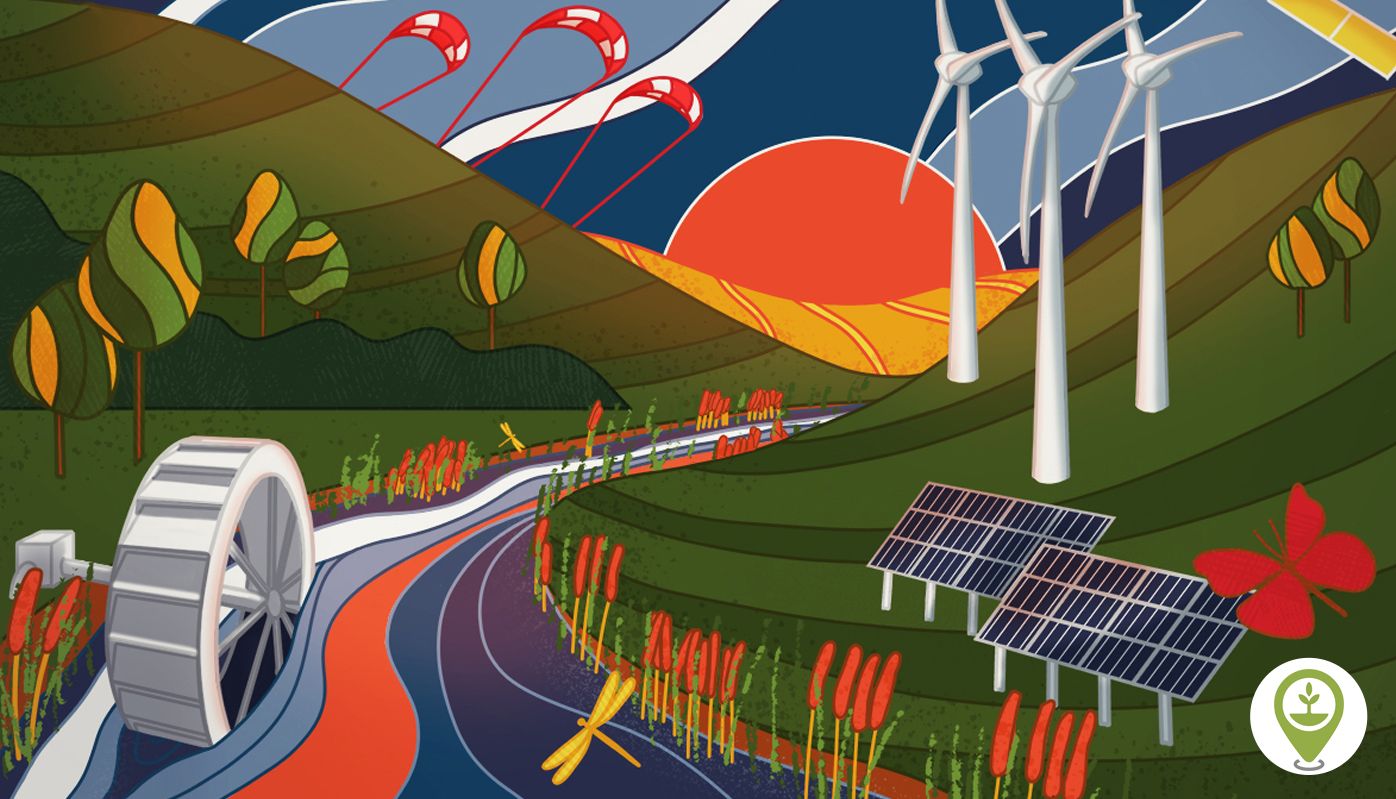 We're currently living in a transformational age. Technology, which was once an alien concept, is now something we can't imagine living without. It has great potential — and as it continues to scale, technology has become the one thing that can help us fight one of the greatest challenges of our time: climate change.
The history of climate technology innovation
Much of the research into innovation and technological change is driven by our design to achieve economic progress. We want to understand and shape the processes that help us continue to grow our incomes and profits. But the use of technology innovation for socio-environmental issues is a relatively recent phenomenon.
Why is this? It's probably because innovators respond to the demands and aspirations of the target market. This is why we see so much growth in consumer technology. Every year, for example, new iPhones are released due to the high demand for innovation. There is little, if any, "natural" market for environmental technology. However, that seems to be slowly changing.
The UN's explicit climate agenda for 2022 already includes science. Innovation is at the top of countries' climate policies. This is because we've set a formidable goal for ourselves: ensuring that the rise in long-term global temperatures is no more than 2°C. There is no one way to achieve this goal; the solutions differ due to myriad factors, including the future availability and cost of technologies. What all models seem to agree on, though, is that the energy system is the biggest contributor to climate change and therefore needs the most drastic changes.
Roadblocks in the path to climate tech
Scientists and researchers have achieved incredible success at the invention and innovation stages of technological change. That said, they need to succeed at the following two stages—adoption and diffusion—to be able to create a mass-scale positive environmental change. That doesn't happen overnight and has its fair share of roadblocks and challenges.
For one, many promising technologies either aren't available commercially, are limited to developed countries or are way too expensive to install at an individual level. A handful of them is yet to gain acceptance socially and politically, which means it will be long before they become regular fixtures in any home. The overall rate of development and adoption is also largely controlled by government policies, openness to change, and market forces, including energy prices.
Promising climate technology currently fighting climate change
With the increase in technology adoption and consumer awareness, we're seeing more and more heads turning towards impactful climate tech. Here are a few that have much promise:
1. Direct Air Capture technology
Carbon dioxide levels in the atmosphere have increased by 48% since the beginning of the industrial revolution. Trees are a natural way of sequestering carbon, but the issue is urgent enough that any help from climate technology will be welcome.
This is where direct air capture (DAC) technology comes in. Massive vacuum cleaners extract CO2 from the atmosphere, sequestering it underground. In some circumstances, they also redistribute the sequestered gas to specialized businesses, such as those that supply fertilizer for farmers or produce carbonated drinks.
2. Smart hives network to conserve bees
Bees are essential for a stable, healthy food supply. Bees are perfectly designed to pollinate — assisting plants in their growth, reproduction, and food production. However, theirs is a declining population. By protecting bees and other pollinators, we can tackle problems with global food supply and poverty and prevent further biodiversity loss and environmental degradation. Oracle and The World Bee Project set out to do just that.
The World Hive Network collects data on the honeybee population decline using cloud technology, artificial intelligence (AI), and smart sensors to preserve them better. Researchers can receive intimate information on honeybee cages utilizing this technique. They can look at the relationships between wing movement, temperature, the environment, honey yield, and other variables. By doing so, they can discover patterns that are critical to the survival of real-world bees and hives.
3. Floating solar installations
Although solar energy is catching on in many countries, large-scale installations are difficult to install in densely populated areas or rocky terrains. In countries with limited sunlight, solar installations need to be backed up by other forms of energy that still tax the environment.
The tech solution to that seems to be floating installations on existing hydroelectric dams. They make use of unused marine surfaces during the day, while hydroelectric energy is created by night. The world's biggest floating solar plant in South Korea can provide power for 60,000 people. Considering the number of man-made reservoirs that already exist on a global scale, the potential impact of floating solar plants is incredible.
4. Transparent and engaging tree planting
Planting trees is one activity that can be done at an individual level but has incredible effects on the global environment. Technology helps connect environmentally conscious consumers and businesses to tree planting organizations in areas of the world that desperately need reforestation. A great example of this is EcoMatcher.
EcoMatcher uses multiple types of technology to make tree planting accessible, engaging, and high on returns. The TreeTracker, for example, is a web application EcoMatcher developed using satellite maps to allow tree owners to visit the location of their tree. Trees are stored on TreeChain based on an EOSIO™ blockchain protocol, the leading open-source blockchain platform that enables transparency in transactions. It's also carbon-neutral because its footprint (which is small) is offset with more trees.
5. Ships powered by hydrogen fuel cells
Maritime shipping contributes 2.5% of worldwide CO2 emissions. The bunker fuel that ships burn adds toxic particulates into the water, exacerbating water pollution and affecting seaside towns.
To tackle both these adverse effects, a consortium of Scandinavian countries is constructing a big ferry powered by hydrogen fuel cells. These produce electricity from hydrogen gas and only emit water. The hydrogen itself will be environmentally friendly, as it will be made by splitting water molecules with wind energy.
By 2027, it's expected to connect Oslo to Copenhagen. That one ship is expected to avoid the production of a whopping 64,000 tons of CO2 annually. This shows the vast potential of hydrogen in marine travel and the possibilities of replacing low-quality fuel.
The final word
Climate change is wired to make us feel hopeless and disparate about the conditions we're in. However, we have at our disposal a powerful tool that has already entrenched itself in everyone's lives: technology. We're already creating and deploying new technologies that can assist the world in breaking its carbon addiction. We also have a rapid increase in climate awareness and the earmarking of massive funds solely for fighting climate change.
Solar, wind, and hydropower are already inexpensive, market-ready technologies that are being embraced all over the world, displacing fossil fuels. There are even newer technologies poised on the horizon that can accelerate our speed towards a green future.
The world is not without hope: with invention, innovation, adoption, and diffusion, we can expect climate technologies to sway the fight against climate change in our favor.