EcoMatcher Earns Microsoft 365 Certification
Posted on 27-07-2023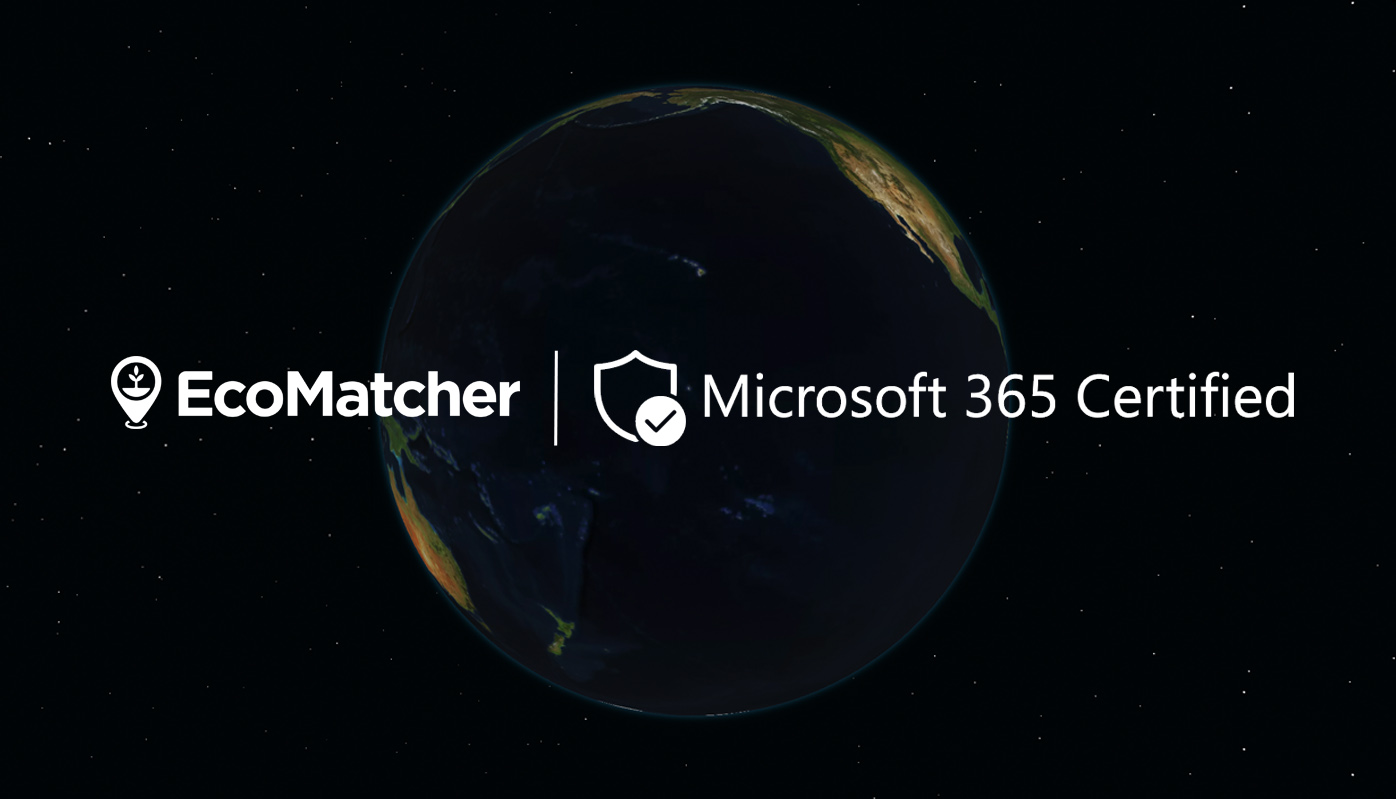 Hong Kong, 27 July 2023 – EcoMatcher, a leading provider of corporate tree-planting solutions, proudly announces the achievement of the prestigious Microsoft 365 Certification for the EcoMatcher App for Microsoft Teams and EcoMatcher's platform supporting the App, reinforcing EcoMatcher's commitment to security and data protection.
The Microsoft 365 Certification is centered around a thorough security audit of an App and its supporting infrastructure. Apps that are awarded the Certification have demonstrated that strong security and compliance practices are in place to protect customer data. Apps and their supporting infrastructure are vetted against a series of security controls derived from leading industry standard frameworks such as SOC 2 and ISO 27001.
Integrating the EcoMatcher App for Microsoft Teams empowers companies and their employees to effortlessly contribute to global reforestation efforts and combat climate change in a truly innovative manner. The App, which can be white labeled, enables users to plant trees across multiple countries, track those trees in mesmerizing 3D, and take a "tree break", directly from within the Microsoft Teams platform.
"To earn the Microsoft 365 Certification is a great validation and a true testament to the security of EcoMatcher's platform," said Bas Fransen, EcoMatcher's CEO. "It's a seal of approval from the market leader of collaboration software, ensuring teams can trust that their data is safe with us. We hope that this Certification will give our corporate customers the peace of mind they deserve, encourage them to embrace the EcoMatcher App for Microsoft Teams and EcoMatcher, and engage their employees in combat the climate crisis."
The App can be found in Microsoft's AppSource under the industry category Sustainability. For more information, please visit https://teams.ecomatcher.com.
For media inquiries, please get in touch with Bas Fransen at bas@ecomatcher.com.
About EcoMatcher
EcoMatcher plants trees with vetted tree-planting foundations. EcoMatcher knows everything about every tree through EcoMatcher technology, offering full transparency and engagement. Companies can use trees for programs such as meaningful corporate gifting, loyalty, rewards, employee engagement, events, and transparent carbon offsetting. Users can virtually travel to every tree planted and learn more about the tree and the tree's farmer.