How Gen Z is Setting the Pace for Climate Action
Posted on 07-04-2022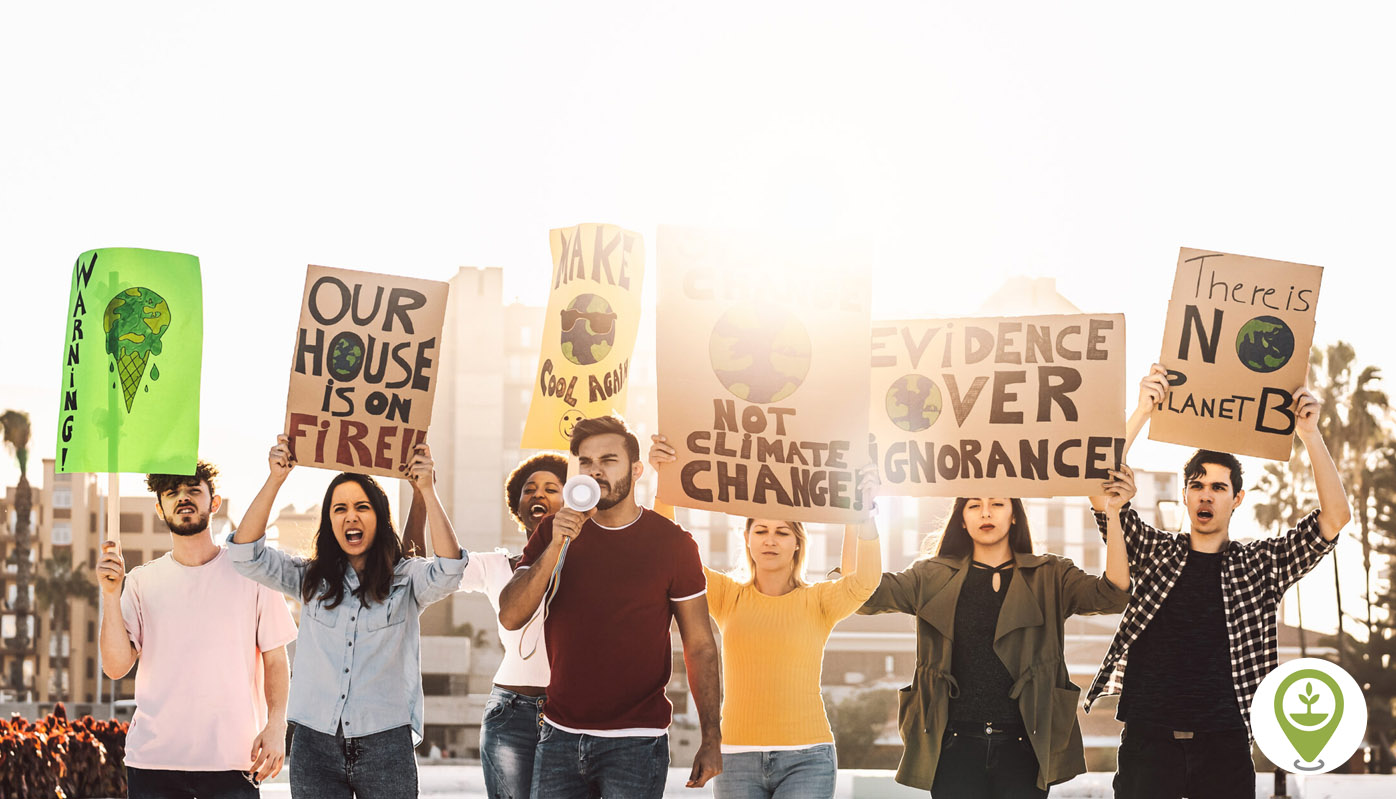 Although climate change has been a cause for concern across generations, the way Generation Z has been addressing is markedly different. In a US-specific research survey, a whopping 76% considered climate change as the top among their biggest concerns. 
Millennials and Gen Z-ers are talking more about the need for action on climate change than older adults. They are seeing more climate change content online among social media users. They are also doing more to get involved with the issue through activities like volunteering and attending rallies and protests.
Their action is personal because climate change is personal. 
Experiencing anxiety and youth disillusionment
Eco-anxiety has become a source of worry for many psychologists, particularly when working with young adults and children. Internalizing some of the world's most serious environmental issues has resulted in psychological ramifications of varying severity. Gen Z's concern for the climate issue is only matched by their dissatisfaction with the degree of inaction they see from those in power. The overwhelming question is, "Is anyone listening to what we have to say?" 
Climate apathy from older generations is also a cause of anxiety. Gen Z has grown up seeing the disastrous effects of climate change and can't fathom why older generations are so removed from it. Even though they're shouldering a disproportionate portion of the burden, many believe that they cannot make a meaningful impact.
This stems from the fact that the corporate world does not engage them sufficiently. To accelerate environmental sustainability, we need not just give Gen Z a seat at the table but also capitalize on their ideas and energy to make necessary changes.
Taking matters into their own hands
To do this, Gen Z-ers are stepping up to become key players in influencing the climate change agenda. The one who personifies this drive most is Greta Thunberg, whose 2018 protest outside the Swedish Parliament had incredible ripple effects across the world. 
What's interesting to note is that Gen Z activists have largely been able to sidestep the politicization of the climate action agenda. While communicating the urgent need for global, federal, and local climate-friendly legislation, they're able to transcend political and socio-geographical divides in order to create an impact on a truly global level. As Katharine Owens, an environmental researcher, and professor, put it:
"Students have a very different kind of power… they bring a sort of disruption that I think makes a huge impression on politicians."
Gen Z action has come in different shapes and forms. We shine a light on some of the global under-25 movement — and pay special attention to the power of social media in rousing climate action.
Fridays for Future
This global climate strike movement came into being immediately after Greta Thunberg's world-changing civil protest. Her call to action ignited an international uprising, with students and activists rallying outside parliaments and municipal halls all over the world.
According to their website, the movement's goals are to "put moral pressure on policymakers, make them listen to the scientists, and then take forceful action to limit global warming." Their Declaration of Lausanne, signed in 2019 by 400 activists from 38 countries, lists out their demands:
Keep the global temperature rise below 1.5 °C compared to pre-industrial levels.
Ensure climate justice and equity.
Listen to the best-united science currently available.
The hashtag #FridayForFuture now has 1 million posts on Instagram, and the movement has dedicated social media pages to mobilize students in different parts of the world. 
Zero Hour
Zero Hour is a youth-led organization that provides access points, training, and resources to new young activists and organizers who want to hit the ground running and take climate action. Their vision statement strikes at the root of the problem:
"We believe that youth leadership in this space is essential since we have inherited a crisis that we had no hand in creating. We will strive to hold our adults and elected officials accountable for their legacy of destruction and inaction regarding climate change. We believe in a solutions-based approach that addresses the real needs of our communities."
Their current and past actions include hosting climate summits, youth lobbies, and climate marches in the US and across the world. Their Instagram account has over 65,000 followers.
Leveraging the global reach of social media
A common thread uniting these and similar movements is the use of platforms like Twitter, Instagram, and TikTok. Information, discussion, and mobilization are three essential aspects of climate change communication that social media platforms provide. As a result, policymakers find them an effective way to perform climate research — both to find grassroots-level information and understand the current discourse.
TikTok is an excellent example of how Gen Z mobilizes others in their generation to speak up, get involved, and have an incredible political impact.
EcoTok, for example, is a collective of 20 influencers who promote environmental action. The account has over 115,000 followers on TikTok and is referred to as "The Hype House of the Environment."
Eban Goodstein, director of several environmental programs at Bard College in New York, encapsulates the role of social media succinctly:
"This is an extraordinary moment in which we're living, where people all across the world have tremendous agency to influence the course of the planet, the future of humanity, and millions of species on the earth."
Reshaping the way their generation works and studies
Gen Z knows that it's far too easy to become paralyzed by a sense of helplessness in the face of climate change. Therefore, many choose to work in industries and companies that are doing something about it. 
According to a poll conducted by global consulting company Deloitte in 2018, 77% of Gen Z respondents felt it was vital to work for companies that shared their values. Hundreds are also leaving their workplaces for the same reasons — because they felt a misalignment in what they were working towards and didn't want that blood on their hands. 
This shift from wealth-first to value-first is also reshaping the educational environment in many countries. There are an increasing number of MBA programs focusing on social impact and the environment. Sustainability has risen to the top of the list of industries where students have wanted to work in the last three years. It again shows that there are several ways to take action — while some protest now, others set themselves up with the means and education they need to make higher-level changes. 
This shift can trickle down to younger classes as well. Engaging Gen Z in climate literacy now can assist in alleviating their disappointment and concern and provide a path for them to take real action on the climate issue right now.
The final word
For Gen Z, it isn't enough to talk about climate change amongst peers — it is vital that they lead their peers, demand the changes they want for the planet they will inhabit the longest, and actively participate in shaping technology-first solutions. 
EcoMatcher recognizes that we're well-positioned to offer Gen Z the opportunity and resources to be part of climate change action. In December, we appointed our first-ever Honorary Youth Ambassador: Elodie Lambotte, a 13-year old student from Hong Kong.
We end this article with Elodie's words:
"I respect and admire young climate activists around the world, but I have a different approach. I want people to listen, but I do it by making them laugh, smile, and feel climate change is possible if we just all take a few steps together. So, I made a video with my "monkey" Jack, representing biodiversity. Through the "I Have a Dream" video, I want to express how young people and animals have a dream about a brighter and greener future and hope that company leaders get inspired and take action."