Creativity, Arts, and Climate Action
Posted on 13-10-2022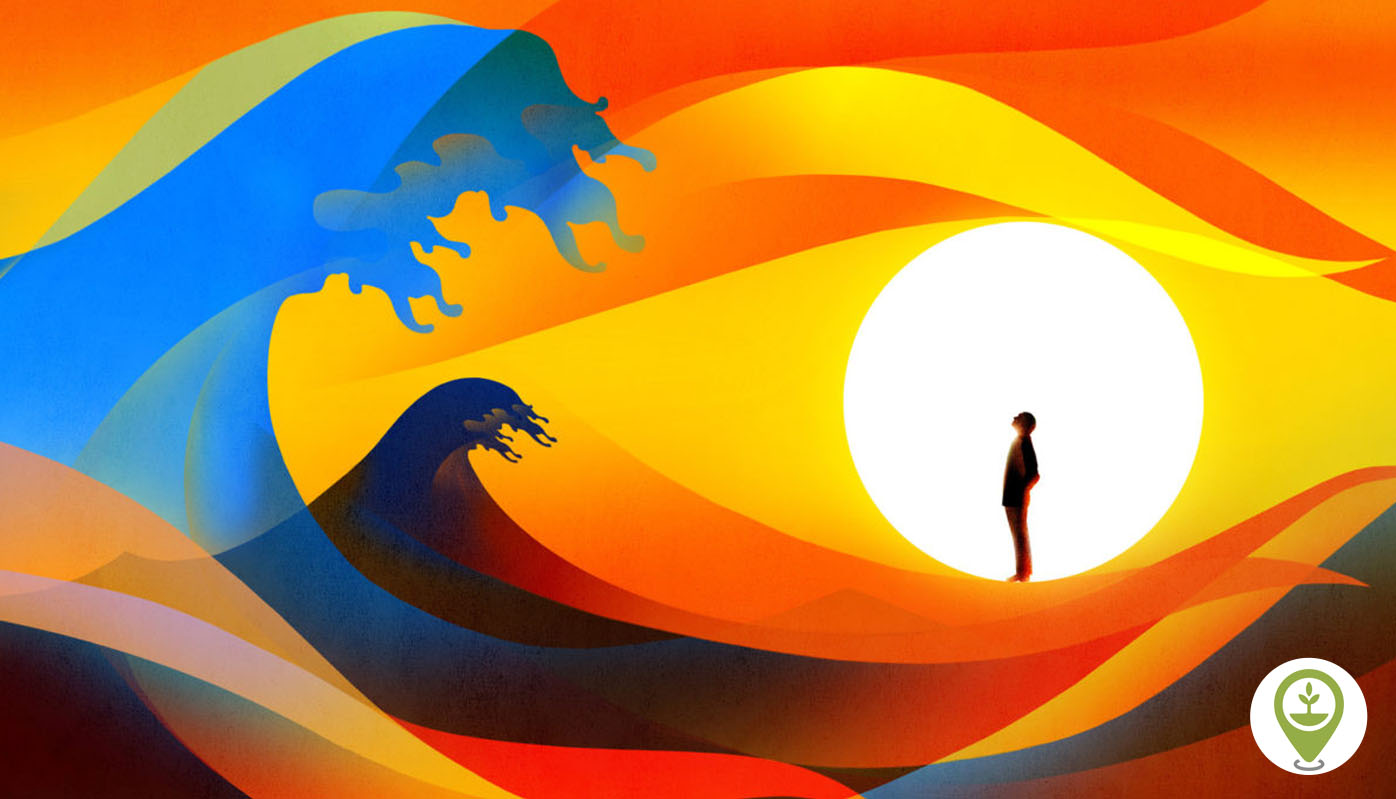 More individuals must take climate action to address the climate catastrophe. However, not everyone feels comfortable participating in the climate discourse. Jargon, gate-kept whitepapers, or conferences exclusively open to members of a particular class, age group, or social standing slow things down. This is paradoxical since everyone is impacted by climate change, yet those most at risk are frequently not present.
We must act differently, more effectively, and promptly to maintain a resilient and habitable world. Despite growing consensus that education must alter to combat climate change, the question lingers: how do we do that? How do we take an upsetting, sometimes abstract, and very complex concept and make it into something people of all ages and walks of life can understand?
The arts and humanities have untapped and underutilized potential in this regard. Why is that?
What arts can bring to the table
It has long been recognized that art can change society, and arouse emotions of compassion, hope, and duty. The visual, performing, and musical arts can offer areas for imaginative creativity, experimentation, and perspective-taking. Our future imaginations can be expanded with the aid of artistic and creative activities and methods, which can help us become more receptive to many scenarios of change.
Harking back to the famous phrase, "a picture is worth a thousand words", art can add to the narrative on climate change and extend how far and wide it reaches. To borrow from the Creative Responses to Sustainability. Singapore Guide:
"To influence human behaviors, we must go beyond communicating climate change science. The creative and cultural approach to climate change has proved very effective since it speaks to people on an engaging, human, accessible, critical, or fun level. Arts and culture have proved to be effective tools to advance new ideas and influence social norms. Critical engagement from the creative sector is complementary to the engagement of business, science, and industry."
How can art and creativity contribute to climate action?
According to a pioneering research paper by Julia Bentz, climate change and art can interact in three ways.
Climate change in art
This is where art becomes a form of communication and climate change, the subject. Illustrations, paintings, videos, documentaries, infographics, and comics come into the picture here as mediums that convey a message. However, ecological art dates back to the 1970s, and a common approach focused on environmental problems' dangers and risks. We've already talked about how climate anxiety can be turned into climate action — changing the focus of art from pessimistic to optimistic is yet another way of doing that.
We've now seen the "climate change in art" phenomenon in K-12 education. Children are encouraged to draw, paint, write and create art about the planet and its resources, ingraining the importance of climate action in them from a very young age. Then, the arts become a simplified way to convey the essence of a very complex conversation.
Climate engagement with art
Where climate-based art can be siloed and individual, climate engagement with art can provoke broader involvement. In social, political, economic, and environmental contexts outside of traditional institutions like museums and libraries, exchanges between art and science have grown widespread. It's not uncommon to go to a popular part of a big city and encounter climate-related art installations, graffiti, and paintings that encourage visitors to engage and think actively. This kind of participatory art can facilitate dialogue and understanding, which means we're more likely to remember what we came across and how it made us feel.
Climate engagement through art
On a deep, transforming level, art may work. It may produce responses in a manner that music and text just cannot. When we engage with climate through art, we build personal meaning instead of swallowing the ones peddled by media outlets and institutions, for example. Storytelling is an excellent example of this, as is the theatre. In these, the actors embody the experiences, which means we're no longer limited by imagination — we can see the effects being played out right in front of us. We're asked provocative questions and forced to encounter our misconceptions about the planet. We're also given stories of hope and optimism, and we carry these in our memory as we go about our day-to-day lives.
What might creativity in climate action look like?
Art, science, and technology have often collaborated in recent years to generate awareness about climate change. Here are some of the most popular instances from all over the world:
The F at Burning Man
This is the first fully solar-powered camp at Burning Man and a community that gathers to co-create a beautiful future.
"One Beat One Tree"
This project by artist Naziha Mestaoui projects virtual forests onto concrete city spaces. With each virtual tree, an actual tree is grown in deforested areas all over the world. The current count is 13,000 trees.
"Labyrinth of Plastic Waste"
Created by the art collective Luzinterruptus, the waste labyrinth attempts to inform the public about the amount of plastic waste consumed daily. It is at once beautiful and haunting.
Billie Eilish's green world tour
Eilish is one of the biggest pop sensations in the world currently and is aware of her potential impact. Recently, she partnered with REVERB, a green non-profit, to eliminate disposable waste, promote plant-based food, and offset carbon emissions during her 'Happier Than Ever' tour. Eco-villages at each stop on tour connected fans to local non-profits and allowed them to make donations on the spot.
The final word
Art has, for centuries, inspired people and planted seedlings of ideas in our minds. It has helped us come to terms with reality and imagine alternative futures for ourselves. It has engaged our hearts and heads — something climate action hasn't done very well so far. Art inspires that emotional connection that allows people to see just how close climate change is, and how much power we each truly wield when fighting against it.
Most importantly, using creativity and the arts to inspire climate actions means giving power back to the most vulnerable players: women, children, Indigenous communities, and developing countries. It levels the playing field by keeping giant corporations out of the game and is probably one of the universal ways to communicate globally. When artists come together to encourage climate action, new levels of mass change that we previously thought impossible can become a reality if we meet humans where they are through what they love most: art and creativity!