Why Making Your CSR Transparent Matters
Posted on 06-02-2020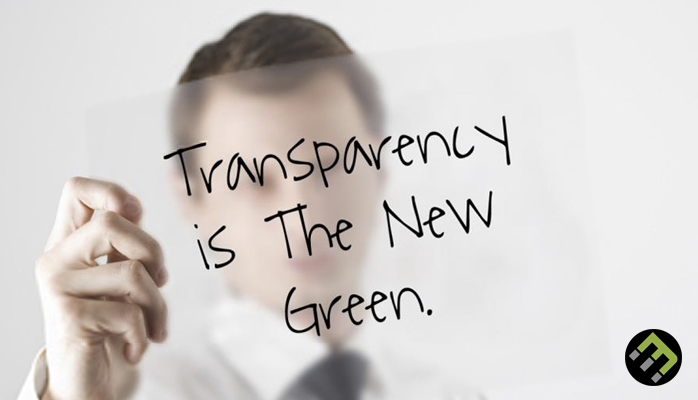 Purpose-driven collective efforts are an effective and integral aspect of societal reform. In order to encourage enterprises to take part or be the catalyst to large changes, governments across the globe incentivize companies to take up CSR or Corporate Social Responsibility activities.
However, CSR isn't merely about one-off campaigns or donation drives. Some of the biggest names in the world have aligned their agenda towards sustainable business strategies that tackle some of the world's largest environmental and social challenges.
General Electric's Ecomagination program is termed as a renewable business strategy that aims to generate $20 billion in revenue through clean products only.
Timberland has vowed to plant more than 50 million trees in 5 years and is already halfway through its goal.
CSR strategies for businesses have so far been viewed as largely being dependent on the level of monetary reserves that the company is privy to. In this regard, many board members and stakeholders are often under the misconception that CSR takes up company resources including money and precious employee time.
This is mostly a misconception considering the fact that apart from direct advantages such as tax breaks, CSR can offer several indirect yet impactful advantages to businesses. Effective CSR strategies can improve market value by 4 to 6%.
CSR as a marketing tool
There has been massive evidence-backed research that points to the level of interest millennials and Generation Z are placing on the impacts of climate change. Here are some statistics that talk the talk of CSR:
Companies that integrate climate change in their planning see an 18% higher return on equity.
More than 40% of millennial consumers actively seek out organizations that are into sustainable practices in their consumerism.
55% of consumers are willing to pay extra for products or services from companies that have good grades on their CSR report card.
75% of Millennials would take a pay cut to simply work in a responsible company.
CSR is responsible for more than 40% of a company's reputation.
Employees, who fall into the category of "not engaged" or "actively disengaged" from CSR, cost their companies $319 billion to $398 billion annually.
Pro-social initiatives and environment-conscious efforts are received very well on social media, and adding a second level of share-worthy stories can never go wrong for any company – large or small; old or new. Even for B2B companies, actively participating in CSR through e.g. EcoMatcher's eco-friendly corporate gifts and engaging with clientele through social media adds extra brownie points on the Customer Engagement stats.
However, it should be noted that effective communication of CSR stories is extremely important in this day and age. In every aspect, CSR and social media feed off of each other and are in a symbiotic relationship. Consumers are quick to point out inauthentic content and take the time to look beyond the claim and go all out to search for facts. The game of calling someone out has more potential for virality on the internet.
In the consumer's eyes, this apparent issue of trust is more than reasonable. While Volkswagen was advertising its claim on eco-friendly cars all over social media, the media outlets breached a front-runner story on how the company deliberately tweaked its cars to surpass the emissions test.
In the era of transparency, as it is called, Millennials are far more loyal to companies who can show traces, origins, proofs and the entire lifecycle of the stated claim. Simply posting a picture of a tree with a company logo placard around it is considered old school now.
Aspirational consumers, as is the term, look forward to having a certain grip over positive storytelling rather than sharing blatant claims on social platforms. Recognizing the need to tackle this challenge of drawing the fine line between good and bad CSR story-telling, EcoMatcher provides a simple yet effective solution. EcoMatcher allows for complete transparency over your company's CSR story. Each plant a tree activity on the EcoMatcher platform is quickly traceable through a simple mobile phone app that allows for virtual visits to the tree anytime, any day, so that the cloud of doubt never befalls on your organization. EcoMatcher takes complete care of all CSR activities and has partnered with communities across the globe to ensure successful implementation of every initiative.
The path ahead
Tree planting is one of the easiest and most sustainable climate change solutions. Starting with a small offset on company carbon footprint, tree planting allows companies to engage in both social and environmental activities with very little investment.
EcoMatcher engages with small farmer communities across the tropical belt to engage in the global outreach towards a greener environment. The company allows businesses to outsource CSR in such a way that it inherently drives business growth. A mission for sustainability that engages more than just the employees or clients of an organization is imperative in telling impactful CSR stories on social media. With EcoMatcher's complete transparency model, the customer, the employee, as well as the client, are in the complete know-how of every tree planted, including the farmer who nourishes the tree every day. Partnering with smallholder farmers, EcoMatcher goes a step beyond the ordinary towards a better tomorrow for all.