UNDP and EcoMatcher renew the partnership to tackle climate change and preserve the Ecuadorian Amazon
Posted on 23-06-2023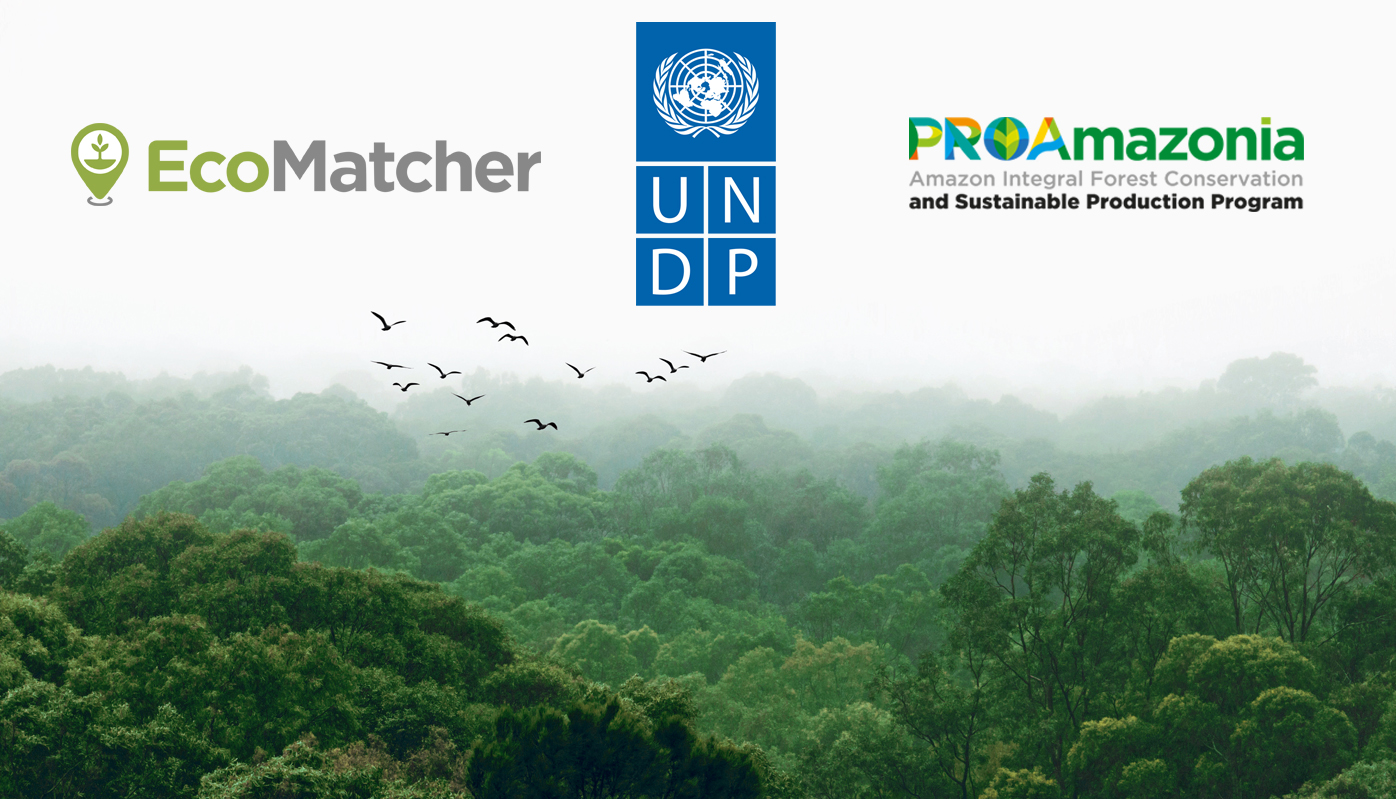 Hong Kong – Quito – New York, June 22, 2023. EcoMatcher and the United Nations Development Programme (UNDP) are pleased to announce the renewal of the partnership for planting trees in the Ecuadorian Amazon. 
Starting in June, over the next year, 118,696 trees will be planted and monitored with EcoMatcher's technology and, from July onwards, the trees will be available for adoption through EcoMatcher's digital blockchain-based platform.
PROAmazonia, a project implemented by the Ministry of Environment, Water and Ecological Transition and the Ministry of Agriculture and Livestock of Ecuador, with the support of UNDP, will be in charge of the planting in coordination with EcoMatcher. 
"We are very happy to continue working with EcoMatcher, building on the results from phase 1 in which we worked with 184 beneficiaries, of which 36% were women and 27% from indigenous communities, and that resulted in 90,000 georeferenced plants in agroforestry production systems. We are excited about this next phase, in which we will plant an additional 118,696 trees in the Ecuadorian Amazon, with approximately 100 beneficiaries," said Matilde Mordt, UNDP Resident Representative in Ecuador. "This partnership is showing the way in terms of how everybody around the globe can contribute to reducing carbon emissions."
"EcoMatcher is proud to continue the partnership with the United Nations Development Programme and its program PROAmazonia to plant trees in Ecuador and enable our global customers to get involved," said Bas Fransen, CEO and Founder of EcoMatcher. "Proper tree planting is crucial for addressing the climate crisis, and this initiative cannot come at a better time."