The Power of Small: How Smaller Organisations​ Can Make a Difference in the Environment
Posted on 12-09-2019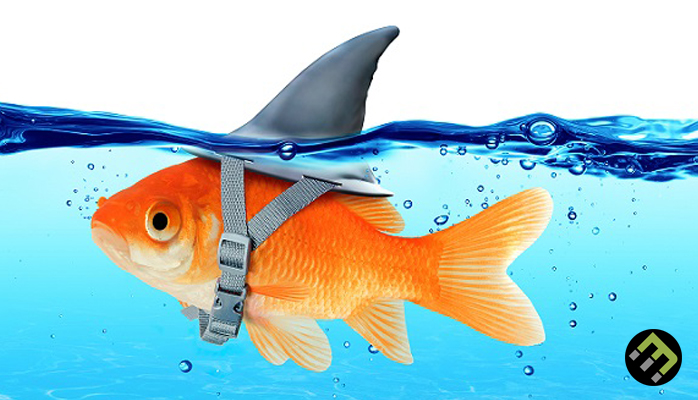 Corporate social responsibility initiatives are in the consciousness of most large, medium-sized or small organisations. Increasingly, as environmental change gets louder, more extensive and tougher to ignore, with more people feeling the impacts of climate change,many of these organisations and businesses are choosing to move towards CSR initiatives geared towards environmental sustainability. More firms are taking up initiatives that are centred on environmental sustainability projectsin order to combat the effects of global warming and help find effective climate change solutions.
Businesses can make a positive environmental impact in many ways. As part of their corporate social responsibility initiatives, companies often take part in adopt-a-tree activities, wherein employees either actively participate in the tree planting campaigns, or trees are adopted and taken care of on behalf of employees, or even as corporate gifts.
In addition to other environmental initiatives, businesses can also foster environmentally sustainable work practices to contribute to the environment actively and consciously. This is something that businesses of any size, small or big, can adopt. Regardless of the service or product offered by an organisation, they can adopt sustainable development goals and targets. In order to do this, businesses can work towards streamlining their manufacturing processes. Production efforts in particular could be reworked in a way that uses fewer materials, or they are extracted and used in a way that significantly reduces the impact of those existing processes on the environment.
While smaller organisations face different challenges both from business, as well as operations point of view, efforts for ecological conservation or preserving environmental health don't have to be restricted to larger firms only. Hereis how even smaller organisations can contribute to making a big difference to the environment:
Reciprocal programs to maintain the environment and profits
This is one of the multiple ways in which small business can help contribute to the environment even if they do not have a humongous budget to allocate to CSR or environmental sustainability projects. For every service, item or product produced or sold, the company can pledge to clean a similar or reciprocal amount of trash from the ocean, a nearby forest or even the sidewalks of their own cities. Alternatively, another common way that many small and medium, not to mention even large-sized businesses, are doing today is to plant one tree for each item or service sold, to offset a reduction in their overall carbon footprint. This give-and-take system builds a functional and sustainable cycle where the business continues to make profits but uses that same power to give back to the environment and the society.
Involving employees in environment clean-ups
Employee initiated clean-up campaigns is another sure-fire way to work towards smaller businesses, set and achieve sustainable business development goals and also promote sustainable practices at the workplace. This sort of CSR and green initiative does not need an extensive fund. A program of this kind can be organised on a spartan, even shoestring budget, with expenses that may only include the cost of protective gear and equipment for the employees, masks, transportation costs, and refreshments or lunch. The end result is not only CSR, but also a great way to promote employee engagement whilst still being incredibly beneficial to the environment.
Several companies have tried this on a global level – that is a company-organised clean-up drive utilised to good effect. Corporate groups, big and small, have involved themselves in clean-up programs at beaches, riverbanks and city areas infamous for their serious litter issues. On several occasions, the garbage collected from these areas has exceeded thousands of tons – an example of how a little will power and proactive behaviour can go a long way.
Several programs abroad run on a much larger scale to clean up marine environments for animals. First, people are made aware of the magnitude of the issue at hand, and even on an individual level, they are influenced to potentially act. Second, since most of these are smaller-scale operations, their success often inspires and encourages individuals to participate.
Tree planting or tree adoption programs
Adopt-a-treeprograms are growing in popularity as the world becomes increasingly cognizant of the ill effects of rapidly increasing climate change. As tree planting gains popularity on a more global level, it need not be prohibitively expensive either. While factoring budget into mind, firms like EcoMatchercan help you find the perfect tree, or trees, to gift corporate clients or employees, and help you give them- and the world, the gift of a combat effort against the growing menace of climate change. EcoMatcher helps businesses at any level find the perfect gifts; receivers can monitor their tree's progress, and 'visit' them on a virtual basis too. This means no extra costs need to be borne by the sender or the receiver– everything is electronic, meaning no fuel is spent either.
Programs like these not only help smaller businesses identify the perfect CSR opportunity in terms of tree planting and fulfil them, but also provide for the need of property holders -or choosing the right location for clients as well. In addition to employee gifting, they also undertake corporate tree planting, so even smaller businesses can build a great business rapport and relationship with their corporate clients.
Recycling bins in the workplace
A fundamental method, yet one of the most phenomenally effective ones in terms of promoting environmental awareness in the workplace,is having segregated recycling bins. This practice helps in terms of waste management, which creates a significant impact on the environment. This practice not only creates a positive environment but makes it easier for employees engaged in the job of waste segregation to feel involved. Additionally, perhaps the most significant outcome from this would be revolutionising employee attitudes towards local and global waste.
Small businesses, particularly the ones which are just starting out, may not have the budget or wherewithal to execute a larger-scale operation of environmental sustainability. But there is always a much easier route to start. Introducing recycle bins and segregating waste at the workplace does not cost too much, and its impact goes far beyond just simple 'separation of waste'­– it results in promoting environmental sustainability in the workplace.
Using energy-efficient appliances in the workplace
Another smaller-scale and easier-to-implement strategy that small organisations can opt for to make a difference to the environment is to equip their offices with energy-efficient appliances. Most, if not every business today, is almost entirely digitised and computerised, with large amounts of equipment occupying space and consuming energy. Most offices are also air-conditioned, which consume large amounts of electricity in addition to regular electrical consumption.
Switching to cleaner forms of energy and appliances that consume less electricity fosters an attitude of environmental friendliness while raising concern for climate change in the workplace. An added benefit of using efficient, eco-friendly appliances such as these is also that they save money, which could be crucial for a small business to sustain.
Conclusion
Helping the environment does not have to be expensive, even if it is done on a corporate scale! While larger organisations do their bit for environment conservation, small businesses need not be far behind. Each one can promote healthy environmental practices and suggest improvements in the workplace while fostering an attitude that understands climate change, its impacts, and actively works towards eradicating them. EcoMatcher is one such organisation that encourages companies to promote corporate tree planting and promote tree gifting as rewards.
Programs that help the environment, which small businesses could partake in, could range from even something as small to understanding basic waste and garbage, to actively participating in cleaning drives. No gesture is too small to help the environment; it is by the combination of many such small gestures that a significant impact is made.