The Next Generation of TreeCorder is Here
Posted on 30-06-2021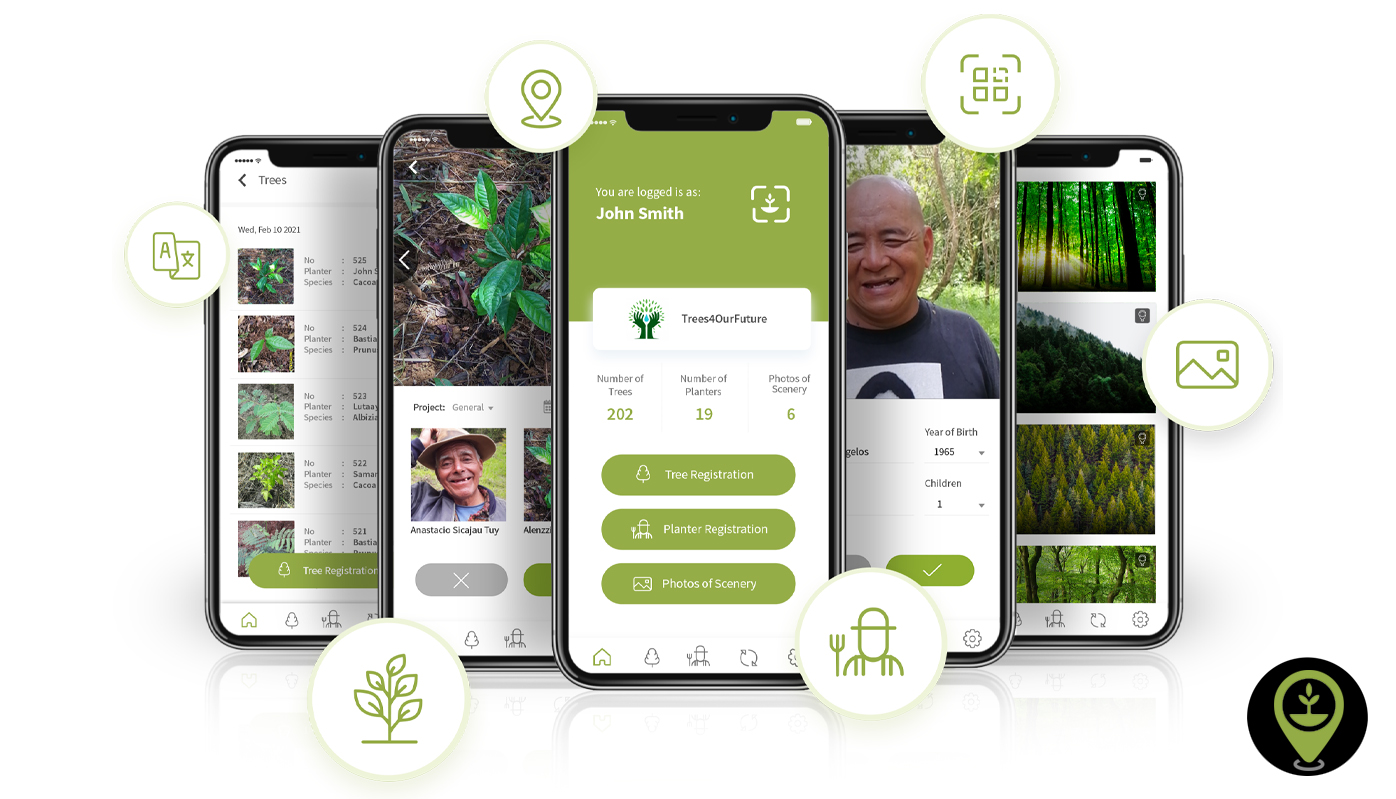 June 30, Hong Kong – EcoMatcher proudly launches today TreeCorder 5, the next generation of iOS/Android app used by EcoMatcher's partner foundations / NGOs that easily records every tree planted and its planter bringing transparency to tree-planting.
Besides capturing a picture of each tree, TreeCorder can now also scan and read a QR code attached to each tree. Capturing a QR code instead of a photo has numerous benefits, such as storing much more data in each mobile and is more energy-efficient.
TreeCorder now also enables the user to easily take geotagged photos of the scenery of tree planting sides. Those pictures will further enhance the tree recipient experience and give more insights as those pictures will be made available in EcoMatcher's Tree- and Forest-Trackers.
To better serve EcoMatcher's partners from around the world, TreeCorder comes besides English now also in Spanish, Bahasa, Arabic, and Hindi.
TreeCorder is available today in Google's Play Store, and Apple's App Store for EcoMatcher's partner foundations / NGOs specialized in planting trees and EcoMatcher's licensing customers. For more information, please contact us at contact@ecomatcher.com.