TAU Partnership, a Progress Report
Posted on 12-12-2022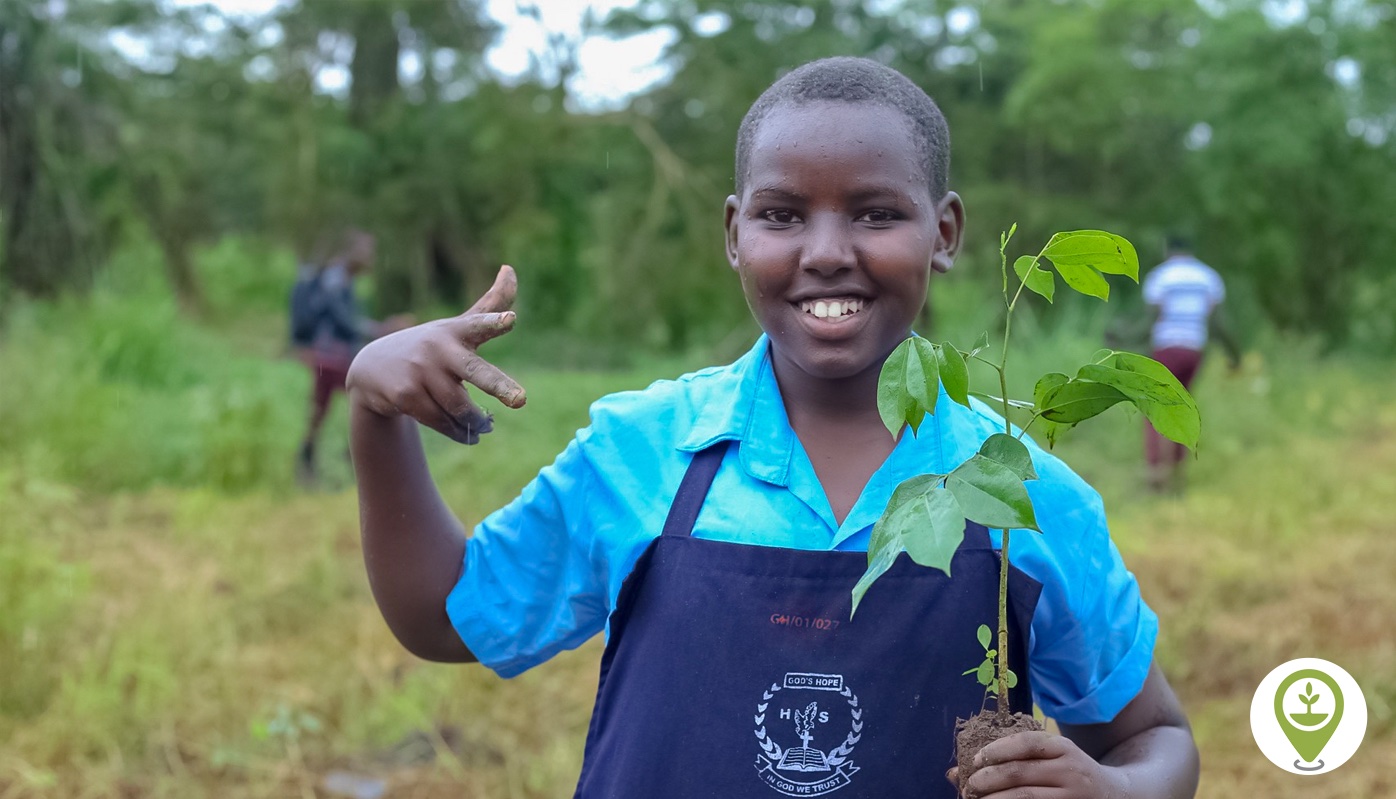 By Batte Charles, Tree Adoption Uganda
Kampala, Uganda, December 12, 2022 – In June 2017, Tree Adoption Uganda and EcoMatcher signed a cooperation agreement to plant trees in Uganda and to capture all trees planted with EcoMatcher's Technologies. This tree-planting initiative has been implemented across five districts in Uganda in the past five years with support from local council leaders and Uganda's National Forestry Authority. 
Tree Adoption Uganda (TAU) is a youth-centric NGO powered by the vision of creating communities where people and nature flourish. Through landscape restoration activities like planting trees and agroforestry, TAU builds resilience for smallholder farmers against the changing climate while economically empowering unemployed young people in Uganda's rural communities through education and training on setting up and managing indigenous tree nurseries and tree farms. TAU brings tree planting to the very heart of each family all over the country, focusing on inspiring a nature-inclined transformation and change of heart in each household member.
Tree Adoption Uganda has implemented the project, powered by EcoMatcher, through a community-based approach where community leaders and community members are engaged in implementing the tree planting project. Community leaders are the first point of entry where the tree planting initiative is introduced, citing the project's benefits to community members through the environmental, health, and economic lens. Once community leaders bought into the project, they engaged in community mobilization through workshops. At these workshops, the tree planting initiative was introduced to the community, environmental education on climate change was taught, and training on tree nursery setup and proper tree care was undertaken. 
Community members willing to engage in tree planting initiatives entered into conservation agreements with Tree Adoption Uganda. They contracted not to cut down trees for a minimum of 15 years and offered to apply a certain level of care to the trees planted on their land.
With the funding provided by EcoMatcher, seedlings were procured by TAU from local nurseries. They were planted on designated community tree planting days with the help and support of community members. The remaining trees were planted by casual laborers employed by Tree Adoption Uganda from the community. The above approach ensured community participation in restoration activities and provided income sources to community members involved in the project, as well as seedling suppliers and casual laborers. 
The tree-planting approach used throughout the project was primarily agroforestry. The benefits of agroforestry and trees are various. They include improving soil and water quality, acting as windbreakers, and controlling soil erosion, leading to improved agricultural yields in communities.
To date, 88,080 indigenous trees have been planted and mapped using EcoMatcher's  TreeCorder app, and polygons of planting sites have been obtained since 2021. Further, the project has registered 1,000 beneficiaries, and over 3,000 young people have received training on resilient farming methods and tree nursery setup. 
With tree data, farmer details, planting site polygons, satellite monitoring technology, and tree aftercare training offered to farmers, we are confident in the survival of trees planted. Further, Tree Adoption Uganda designates a monitoring sum in its annual budget to follow up on planted trees, which includes taking a record of survival rates.  
You can adopt Tree Adoption Uganda trees here https://www.ecomatcher.com/tau2/.