It's the Season to Give Environment-Friendly Gifts
Posted on 08-12-2022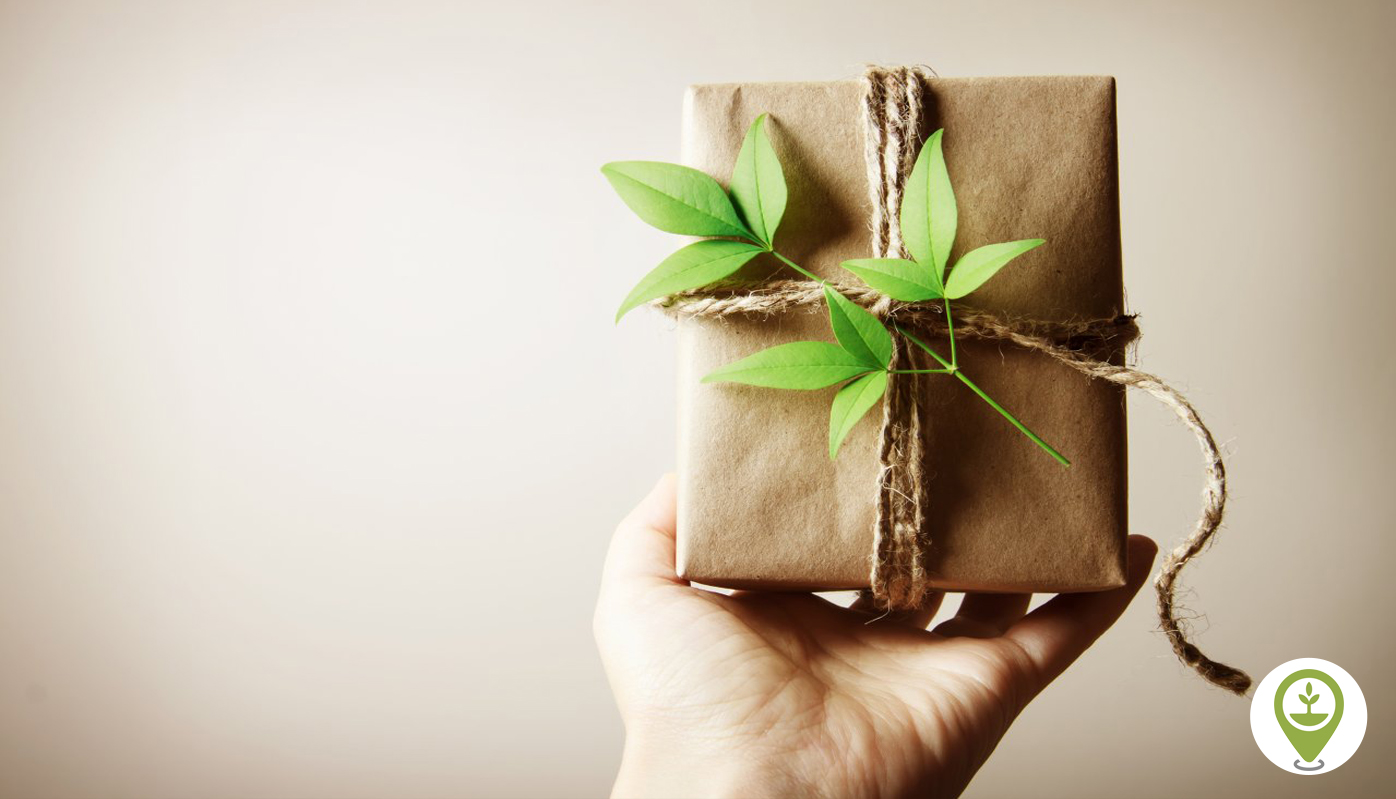 Gifting season is often the most confusing time for those who love the planet. Gifts help to show people that they are appreciated but also generate enormous amounts of waste and damage to the planet. That impact is multiplied in larger companies, where seasonal gifting is an expectation and an integral part of the culture.
However, it's possible to strike a balance between making employees feel appreciated and doing your bit for the planet. Sustainable gifts aren't just easily available nowadays, but environmentally conscious employees also prefer them.
Does corporate gifting still matter?
When we look at the corporate presents we receive during the holiday season, it can be hard to fathom that what we're holding is a chunk of a $125 billion market. Corporate gifting is as significant as ever, even if methods and gifts have changed form. According to the Business Gift Satisfaction Survey, knowing what gifts to give can make or break business growth. In addition, a sizable portion of respondents to the poll claimed that presents could have a favorable or bad impact on how they view a business partner.
What's interesting to note is that people are often most impacted or touched by presents that feel personal and meaningful. This is a key insight for companies who want to reach their giftees through meaningful connections and are ready to go beyond the thousands of branded plastic pens and notepads to do it.
Treading more lightly on the planet
Sustainable corporate gifting encourages waste reduction and a greener lifestyle for your customers and staff. Environmentally friendly gifts assist you in motivating the giftees to reduce their daily impact and practice more environmentally conscious behavior.
It's important to note that while gift cards seem to give recipients the freedom to choose what they want to buy and reduce waste significantly, they can also feel impersonal and often forgettable.
Gifting ideas that check all the right boxes
In case you're behind on gifting, we've put together an end-of-year quick guide to sustainable gifting to make your life simpler!
Trees
Trees make for thoughtful gifts that are also environmentally friendly. Gifting employees a tree each is a wonderful way to recognize their value while encouraging them to connect with nature. You can adopt a tree in their name or purchase an entire forest and assign trees to your employees within that area.
There are other benefits to gifting trees: you can reduce packaging waste, cut shipping costs, improve your team's mental health, and restore habitats for wildlife. This is one of those environmentally-friendly presents that, when given with the help of, e.g., EcoMatcher, can have positive ripple effects on the environment and your company for years to come. If you want to know more about why tree gifting is the next cool trend, read our article on it!
Fair-labor clothing
Cheap T-shirts and sweatshirts made of cotton and polyester are no longer on trend or appreciated by many people. This is because they don't last long, are damaging to the environment, and are often produced in inhumane conditions. On the other hand, all-cotton clothing is more durable, gentler to the touch, and recyclable to boot. It would be an additional benefit if the cotton used to make these t-shirts were sustainably grown.
Experiences
Gifting experiences is one of the easiest ways to minimize waste and maximize impact. Given that many of us are inundated with material goods and often tied to our desks on weekdays, gifting experiences can help employees, and other recipients get back in touch with themselves and form a core memory thanks to your organization. Some out-of-the-box experiential gifts include:
Farm-to-table gourmet experience
Cocktail kits
Mindfulness retreats
Camping trips
Eco-music festivals
Meal kit subscriptions
According to the UN, an estimated 17% of the world's total food production is wasted (11% in households and 6% in the food service and retail industries). Meal kits, therefore, make ideal eco-friendly gifts for busy people. Meal kits are made to give households the exact amounts of ingredients they need to prepare a particular meal. They can lessen food waste, especially for foods that are rarely consumed and are not readily available in small quantities.
Many meal kit businesses provide their excess food to food banks or their own staff members. Food that has gone bad is composted, so nothing is wasted, even if it is not included in a meal kit.
DIY gift boxes
Swag bags seem a great way to promote your company while making employees feel appreciated. However, if they're put together in a cookie-cutter style without much attention to individual preferences, they don't have the intended impact and can often lead to more waste.
A great way to circumvent that while still automating some parts of the process is to encourage employees to choose preferred items for their gift boxes. Giving them this choice shows that you respect their preferences — and it also helps you prevent unwanted items from reaching landfills without being used or worn even once. You can take this one step further by offering them only eco-friendly and sustainable items, such as artisanal chocolate, trees, organic cotton t-shirts, books made of recycled paper, and more.
A charitable donation
Your company might have employees who do not need gifts and would rather see the money being used for a good cause. If this is the overall sentiment, a charitable donation in their name might make their year. Consider polling the organization to understand what cause they'd collectively like to support or divide the funds between a variety to make a more widespread impact. This could be any of the following:
Animals
Education for girls
Senior care
The environment
Homelessness
Hunger and poverty
You could get certificates issued in the employees' names, so they have a tangible marker of the difference your company has made in their name.
The final word
Gifting sustainably can also mean gifting less or gifting intangibly. Many of the options we've listed capitalize on the spirit of giving rather than the spirit of collecting or hoarding. It's crucial to remember that one thoughtful gift can be more meaningful than a pile of presents in a culture where the shopping narrative is to buy, buy and buy some more.
If you'd like to gift sustainably this holiday season and green the planet while you're at it, EcoMatcher is the ideal partner for you. Imagine a world where you gift your employees or customers a tree they can cherish for life and even virtually visit, no matter where it is. It's possible, with EcoMatcher!