Introducing TreeChain, blockchain for trees, finally!
Posted on 05-11-2020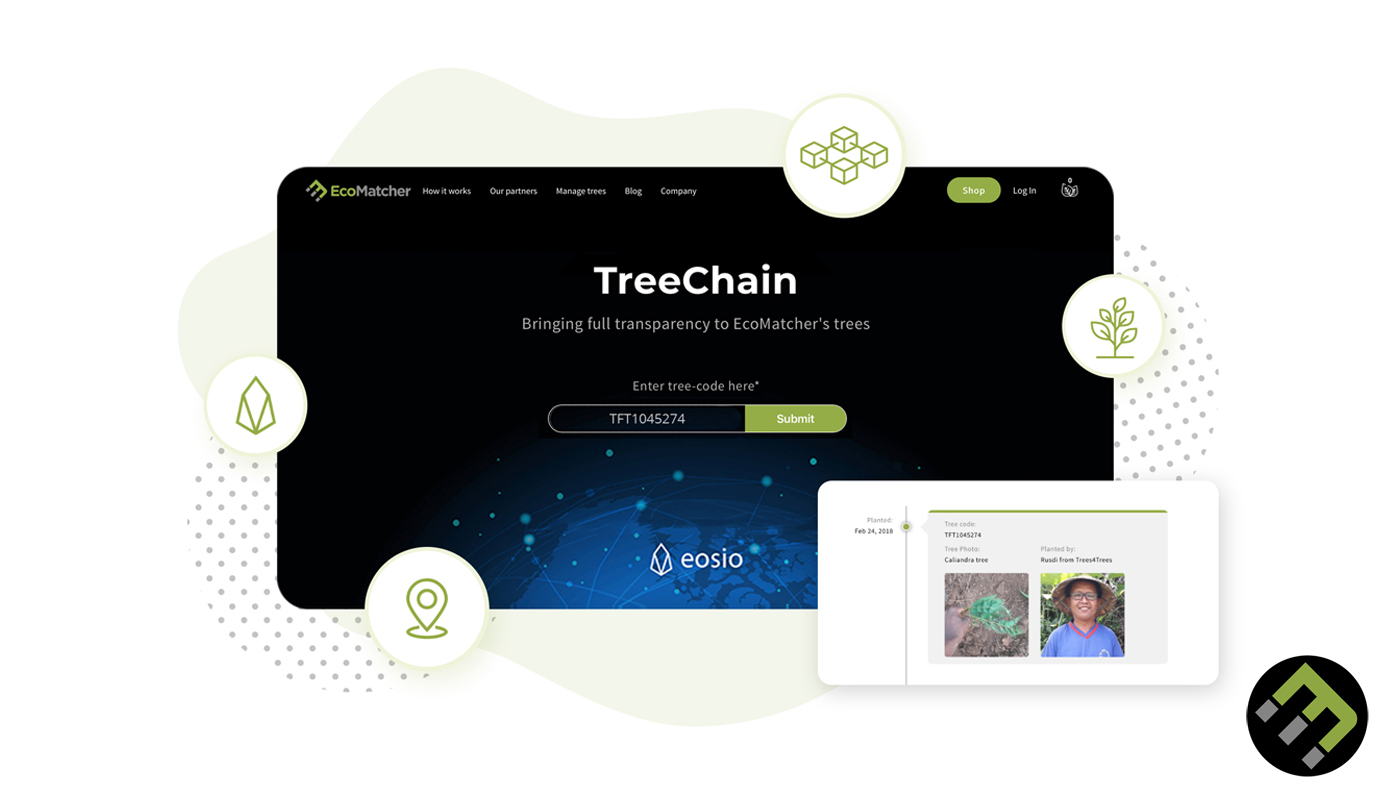 The EcoMatcher team very proudly introduces TreeChain, offering the next level of transparency in planting trees using advanced blockchain (distributed ledger) technology:
Every tree that has been planted and every tree that will be planted by EcoMatcher is stored and visible on EcoMatcher's TreeChain.
Anyone can check any tree with TreeChain, including every tree's transaction history. No secrets!
TreeChain is based on the EOSIO protocol, the leading open-source blockchain platform that enables transparency in transactions.
Customers can apply for a "node" on TreeChain. 
TreeChain is carbon neutral as EcoMatcher offsets TreeChain's carbon footprint with trees; actually, due to its smart implementation, very few trees are needed for this.
EcoMatcher believes that it is only scratching the surface of what blockchain can offer and is excited about the next steps.