Introducing TreeApp 4.0 with TreeTracker 3D
Posted on 18-10-2023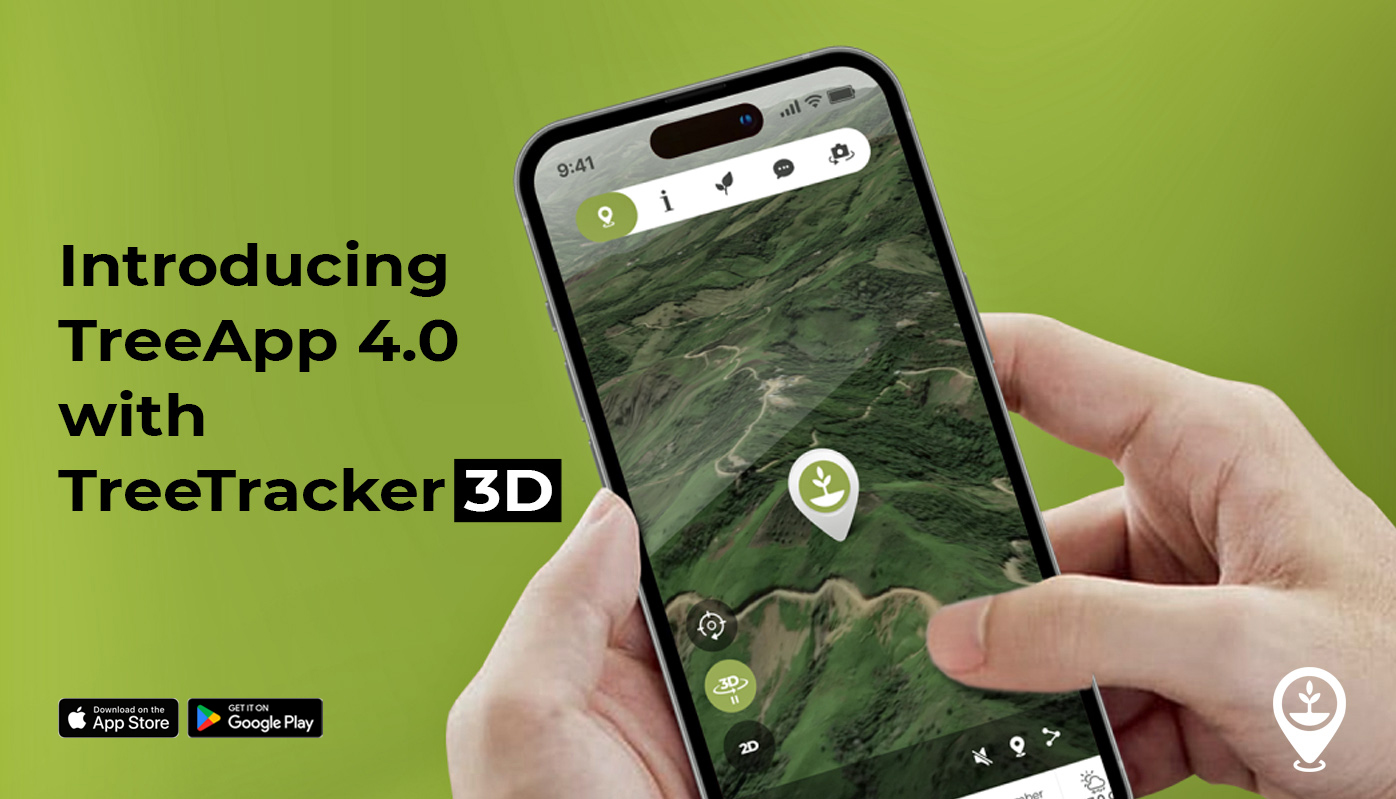 Hong Kong, October 18, 2023 — EcoMatcher, a leading green-tech company committed to combating deforestation and promoting sustainable practices, is thrilled to announce version 4.0 of its consumer TreeApp for iOS and Android.
TreeApp 4.0 introduces a range of innovative new features and improvements designed to enhance user experience and maximize their impact:
TreeTracker 3D: Immerse yourself in the world of trees with mesmerizing 3D tracking. Paired with ForestSounds, this feature transports you to the very location of your tree.
Plant and Capture Your Own Trees: You can now plant and capture trees anywhere in the world, whether online or offline, and sync the trees with your company's forest using a ForestCode. Ideal for employee tree-planting programs.
Calculate and Offset: Utilize the world's simplest EcoMatcher carbon calculator to quickly determine your annual carbon footprint, and offset your footprint with trees from your company's forest using a ForestCode. Great for corporate carbon offsetting initiatives.
Scan a QR and Claim Your Tree: Easily scan an EcoMatcher QR code linked to a tree, such as a QR code on an EcoMatcher TreeCard or Tree Gift Certificate, and seamlessly add that tree to your EcoMatcher account.
Notifications: Stay informed about your trees and receive updates on important news. With "deep links", you can swiftly access related details.
Tree Planting Partners: Learn everything about EcoMatcher's amazing vetted tree-planting partners from around the world through the new partner portal.
"TreeApp 4.0, which comes in 13 languages, revolutionizes the way consumers and employees engage with reforestation, offering new features that empower them to plant and track trees while fostering global and corporate communities of environmentally conscious individuals", said Bas Fransen, CEO, and Founder of EcoMatcher.
With the launch of TreeApp 4.0, EcoMatcher continues to lead the way in promoting reforestation, corporate sustainability, and a greener future for all. Download the free TreeApp 4.0 today: