Festival Gifts That are Good for the Planet
Posted on 21-11-2019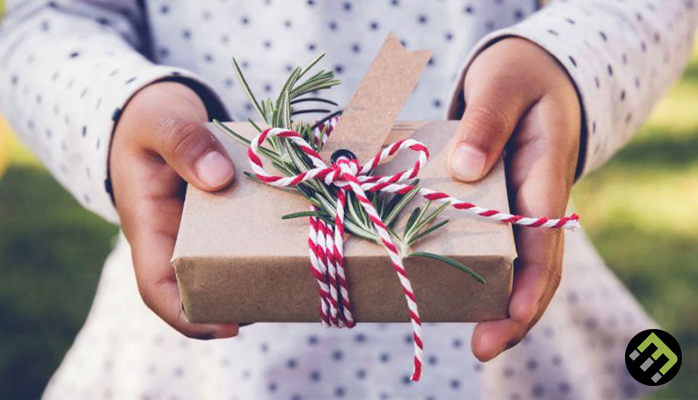 With the festive season just around the corner, choosing eco-friendly corporate gifts for your employees not only act as a gesture of goodwill but also help towards achieving sustainable development goals and targets for your business. Additionally, making a valuable contribution towards protecting the environment, regardless of how small or large the gesture is, is also equally valued and leads to a kind of a win-win situation for everyone! More and more corporate houses and businesses understand the need for environmentally sustainable business practices. This changing mindset has gradually let to a substantial increase in various environmental practices in the workplace and opened the doorway to eco-friendly gift options.
Here is a list of some innovative and interesting festival gift options for employees that are not only good for the planet but also go a long way as a gesture of goodwill!
Jute Bags
Whether it is about getting groceries from the store, veggies from the market, or simply carrying lunch to office, a jute bag can come handy anywhere and anytime. Gift your employees personalised jute bags to make them more aware of climate change solutions. You can also initiate a drive that bans the use of poly bags by distributing or gifting jute bags to your employees this festive season. These bags come in trendy designs in a variety of shapes and colours and can be procured online from many websites that sell corporate gifts online.
Bamboo Toothbrushes
A pack of bamboo toothbrushes are an excellent option for employee gifting. Not only does it give out a strong message against the use of plastics but also the fact that they are renewable and biodegradable tells us that switching to a more recyclable way of life is the need of the hour.
Solar Lamps and Lights
With no batteries or plugs required for charging these devices, solar lamps and lights are the next big things that are super safe for the environment. With the help of some sunlight, these lamps can shine bright and light up any personal corner or workspace. For a little personal touch and to cherish the association with the employees, you can also get your company logo imprinted on the lights. A unique and futuristic option, solar lights are the kind of creative corporate gifts that will definitely make a good gesture.
Reusable Drinking Straws
To tackle the present scenario of environment conservation, looking for alternatives to anything and everything plastic has become the need of the hour. As an organisation, you can shun the usage of excessive plastic but providing alternatives to plastic straws. Gift your employees a set of metal, bamboo or glass straws. Reusable, environment-friendly, and free from any kind of chemicals, these are durable, easy to use and make for an impressive gift option while also sending out a strong message.
Gift a tree
When we say green, well, the first thing that pops in our minds is plants and trees. Gifting a tree or a plant is goes a long way in promoting sustainability and is perhaps one of the best employee engagement initiatives you can promote. Get a potted plant to grace the work desks of your employees; you can get online and offline stores to cater to the bulk orders for plants and saplings.
Plant a tree gift
Among other successful employee engagement strategies, you can also gift a tree to your employees. EcoMatcher is an online platform that caters to large-scale corporate tree planting needs. This online platform offers innovative ways that lead to ecological sustainability solutions. EcoMatcher offers solutions to various companies and organisations to improve their businesses by initiating corporate tree planting or gifting trees to their employees and even customers as a gesture of goodwill. So, if you wish to plant a tree gift for employees this festive season, try EcoMatcher.
Conclusion
With global concerns regarding the ecological conversation, climate change and promoting a sustainable way of living, what is better than eco-friendly gifting options this festive season! Not only do you get to give something worthwhile and meaningful when it comes to buying gifts but also contribute to sustainability and securing the environment to have a better future. The biggest takeaway here is eco-friendly products can be easily disposed of. These are all biodegradable options that do not pollute the environment in any way and are absolutely safe to use. The resources that go into manufacturing eco-friendly gifts are recycled, recyclable or chemical-free. Additionally, eco-friendly gift options can help you send a loud and clear message regarding your stance for environment conservation.