EcoMatcher introduces ForestSounds
Posted on 17-02-2022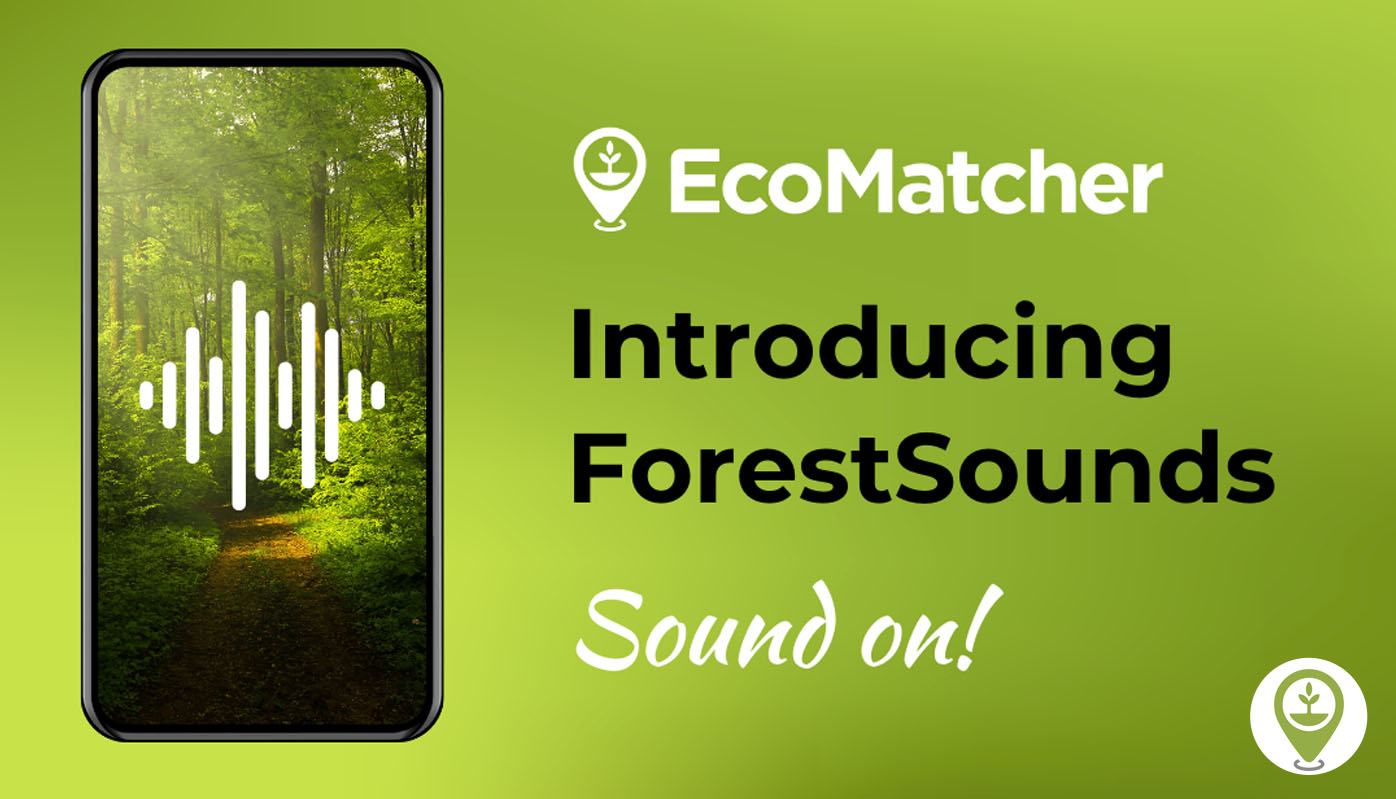 Hong Kong, February 17, 2022 – EcoMatcher proudly launches the next generation of tree tracking technology by adding ForestSounds. Tree recipients using EcoMatcher's TreeTracker can not only track and see their tree and farmer, with ForestSounds they can now also experience the sounds of their tree's location.
Depending on the tree's local weather condition and time of the day, the tree recipient will be able to hear insects, birds, rain, thunder, and more.
"EcoMatcher is constantly looking for and evaluating new ways and technologies with the objective to improve our customer's experience. ForestSounds truly brings the next step in tree tracking", says Bas Fransen, CEO EcoMatcher. "You can virtually travel to your tree and immerse yourself in the local environment of your tree, even if that tree is at the other side of the world. We hope that our customers equally love this amazing experience."
ForestSounds will be available from today on the web version of EcoMatcher's TreeTracker and will appear on EcoMatcher's mobile app later.
You can experience ForestSounds with the trees you may already have, and in case you don't have trees yet, you can try the "sample" tree (https://www.ecomatcher.com/track/tau123123/) and click the loudspeaker button to unmute yourself.
About EcoMatcher
EcoMatcher plants trees with foundations specialized in planting trees. Through technologies, EcoMatcher knows everything about every tree, offering full transparency and engagement. Every tree can be tracked. Companies use trees for meaningful corporate gifting, loyalty programs, rewards, employee engagement, events, and transparent carbon offsetting programs.
For media inquiries, interviews, and additional imagery: laure@ecomatcher.com.