EcoMatcher and The Haiti Tree Project announce partnership to tackle deforestation in Haiti
Posted on 17-03-2022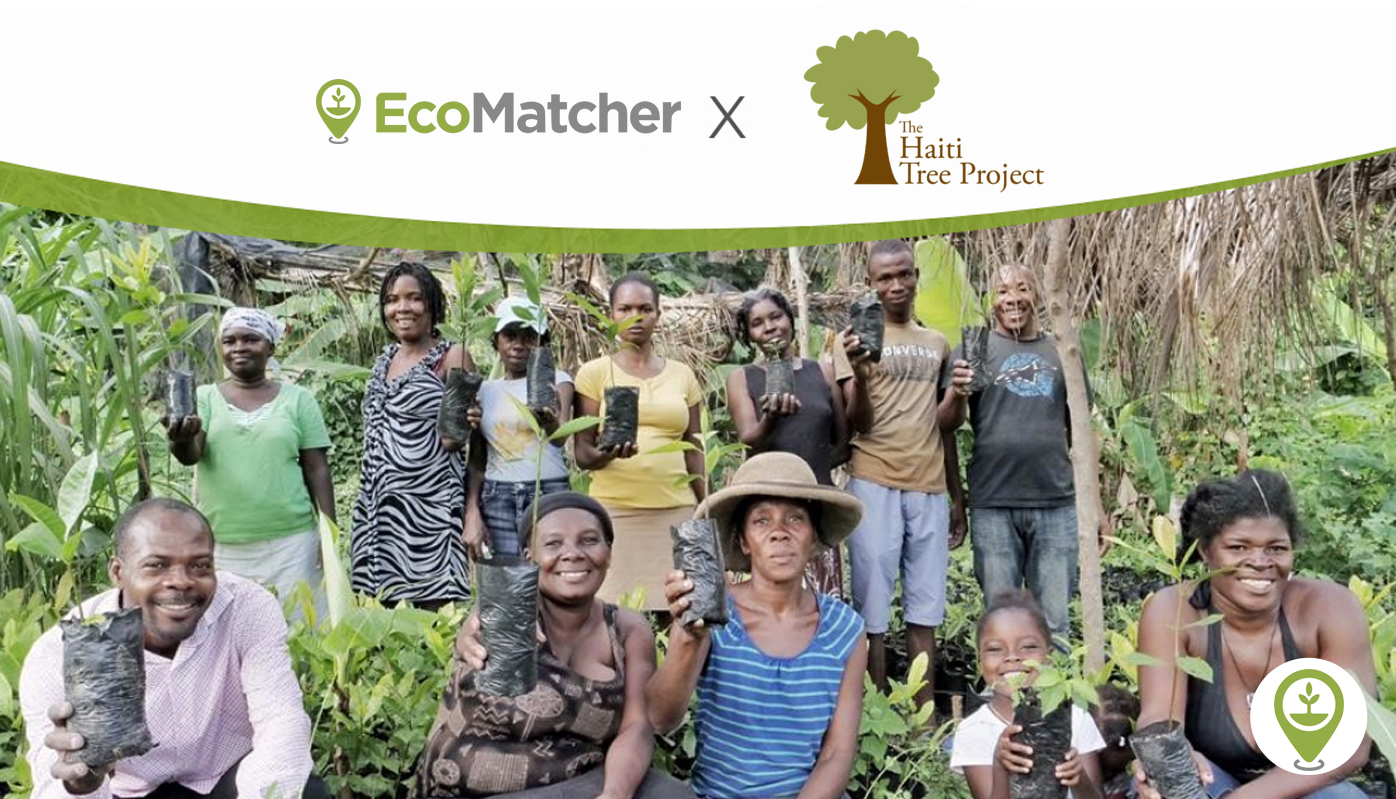 Hong Kong, Cavaillon Haiti, March 17, 2022 – We are thrilled to announce our new partnership with The Haiti Tree Project, a non-profit organization supporting Haitian communities to reverse the damage caused by years of deforestation.
The Haiti Tree Project works with Haitian communities to help scale their pre-existing reforestation efforts. Through financial, educational, and technological assistance, their goal is to create self-sustainability and food sovereignty while improving environmental conditions throughout Haiti.
So far, two tree nurseries in Haiti have been established, expanding their capacity to grow and share seedlings year-round. These nurseries employ primarily women who would otherwise have difficulty finding paid work in the community. In ten years, the project has planted over 100,000 trees, a mixture of fruit and native hardwood trees, and provided hundreds of hours of community education about planting and caring for the trees.
Starting this week, our customers will be able to adopt trees in Haiti directly on the EcoMatcher platform. The trees will be available for adoption and traceable through our digital blockchain-based platform.
"Over the last 30 years, deforestation in Haiti has reached a crisis point. With less than 2% of the country's native forests intact, each rainy season brings monsoons that create devastating impacts for communities", said Karen Nicolas, founder of The Haiti Project. "We are excited to partner with EcoMatcher to regenerate our forests and help provide ecological balance and resources for communities in Haiti."
"EcoMatcher is proud to partner with The Haiti Tree Project to support reforestation efforts in Haiti, enabling our customers to get involved in this important initiative," said Bas Fransen, CEO, and Founder of EcoMatcher. "Tree planting is crucial to address the climate crisis, and we are looking forward to creating long term positive impact with the Haiti Tree Project.
About The Haiti Tree Project
The Haiti Tree Project is a 501c3 non-profit organization supporting Haitian communities to reverse the damage caused by deforestation. Funded by donations and driven by the community, locals restore their forests, local economy, and food sovereignty. The Haiti Tree Project is re-establishing a sustainable, tree-based agricultural economy across the mountainous regions of southern Haiti. These forests reduce erosion and flooding, replenish the water tables, sequester carbon, and create a sheltered environment for cash crops.