EcoMatcher and MyBhutan Partner to Preserve Bhutan's Forests
Posted on 11-05-2022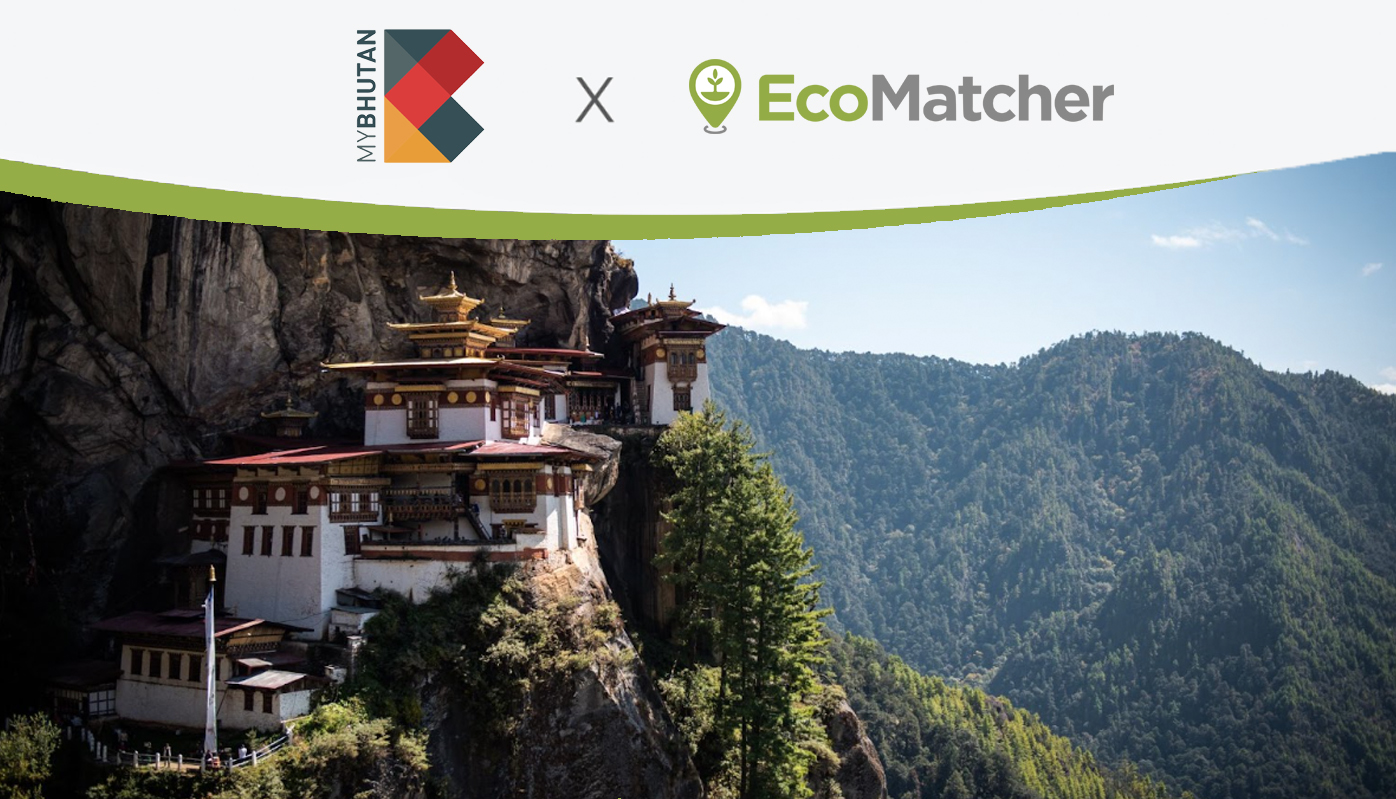 Hong Kong, Thimphu Bhutan, May 12th, 2022 – EcoMatcher is proud to announce its latest tree-planting partnership with MyBhutan, a social enterprise co-founded by His Royal Highness Jigyel Ugyen Wangchuck and Matthew R. DeSantis with a deep-seated commitment to empowering local communities, conserving the environment and promoting sustainability in the Kingdom of Bhutan.
Conservation of the environment is one of the four pillars of Bhutan's Gross National Happiness philosophy. Bhutan is the first country in the world with a constitutional obligation on its people to protect the environment. Among its requirements, at least 60% of the nation must remain under forest cover at all times. This has led to Bhutan's current status as being one of three carbon-neutral countries in the world. However, deforestation through lodging, natural calamities, and man-made forest fires are evident.
One of MyBhutan's core objectives is to nurture Bhutan's forests and encourage local businesses to be proactive conservators and 'regenerators' of their surroundings.
Through the partnership with EcoMatcher, MyBhutan will plant native Cyprus and Oak trees in the Thimphu and Paro districts in West Bhutan, as well as fruit-bearing trees in the South area of Chukha. Starting this week, EcoMatcher's customers will be able to adopt these trees in Bhutan directly on the EcoMatcher platform here. The trees will be traceable through EcoMatcher's digital blockchain-based platform.
"In Bhutan, we live in harmony with our environment. By allowing the environment to grow naturally and wild, it stays pristine and intact, and makes Bhutan one of the world's most alive biodiversity hotspots. This practice to live in harmony did not come naturally, though. It is the result of an ongoing, multi-decade commitment to protect the people and place that make our home so unique. We are excited and grateful for EcoMatcher to join us in this very important mission to keep Bhutan pristine and intact", said Matthew R DeSantis, Co-founder of MyBhutan.
"EcoMatcher is thrilled to support MyBhutan's objective to preserve forests in Bhutan. This program will empower local communities to monitor the impact of the trees they plant in Bhutan, and enable our customers to get involved in this important initiative", said Bas Fransen, CEO, and Founder of EcoMatcher. "Bhutan's Philosophy of preserving the environment is aligned with EcoMatcher's goals, and we couldn't be prouder about this partnership."