Bôndy and EcoMatcher announce partnership to regreen Madagascar
Posted on 20-01-2022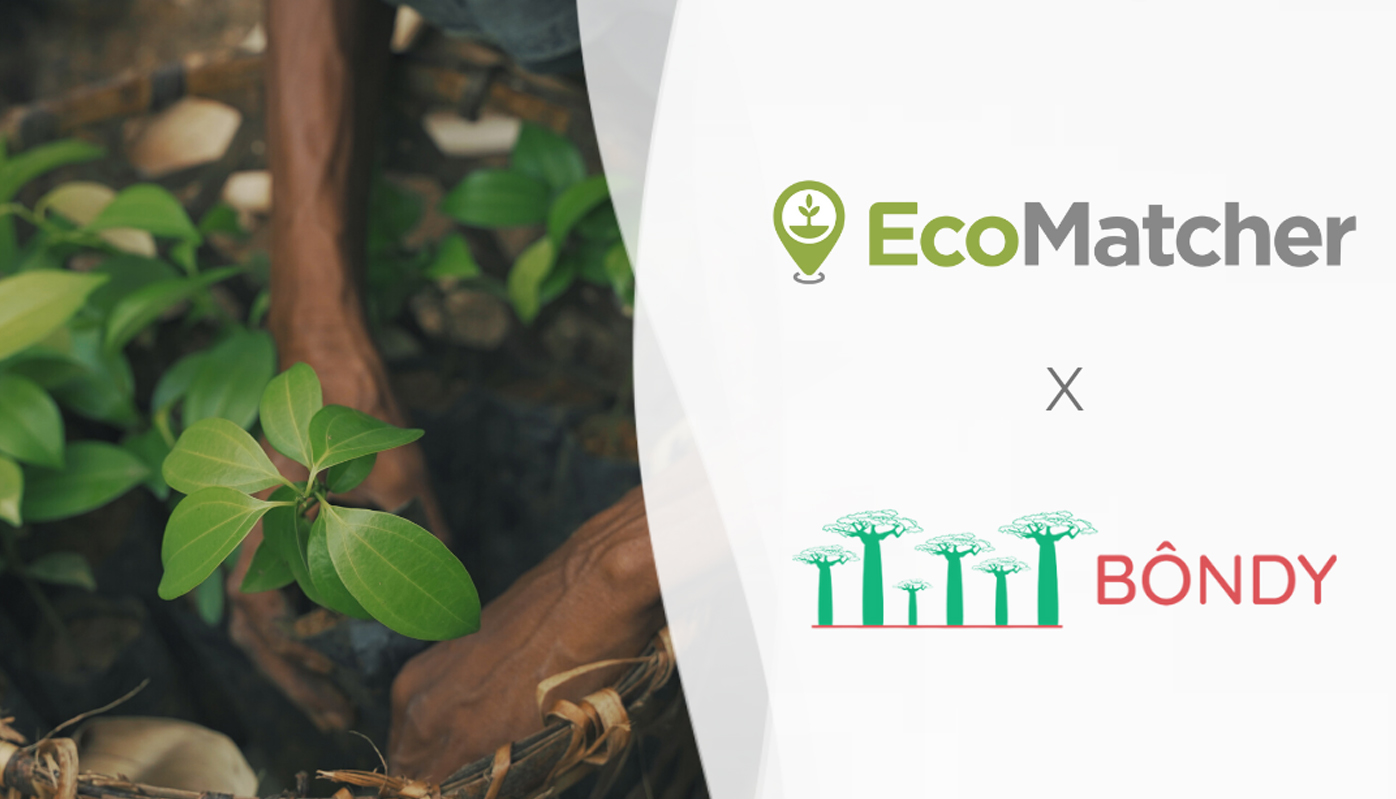 Hong Kong, Antananarivo, January 20, 2022 – Today, we are thrilled to announce our new partnership with Bôndy, a reforestation social enterprise based in Madagascar. Bôndy was founded with the idea of helping Madagascar change its nickname from 'red island' to 'green island'. Madagascar is known worldwide for having fantastic fauna and flora, but deforestation and climate change have significantly impacted the country.
Starting this week, our customers will be able to adopt trees, mangroves as a start, in Madagascar. The trees will be available for adoption and traceable through EcoMatcher's digital blockchain-based platform.
"In 2021, the UN declared the first famine in Madagascar impacting millions of lives", said Gabriel Tasso, Chief Commercial Officer at Bôndy. "At Bôndy, we know that Madagascar will need a lot of help to get back on its feet. We are committed to doing the most we can with a long-term vision by conceiving a concrete plan to plant trees, protect trees and educate communities about the benefits of environmental consciousness. We are excited to partner with EcoMatcher to achieve this vision".
"EcoMatcher is proud to partner with Bôndy to support reforestation in Madagascar, enabling our customers to get involved in this important initiative," said Bas Fransen, CEO and Founder of EcoMatcher. "Tree planting is crucial for addressing the climate and humanitarian crisis and this partnership cannot come at a better time."
About EcoMatcher
EcoMatcher plants trees with foundations specialized in tree planting. Through technologies, EcoMatcher knows everything about every tree, offering full transparency and engagement. Companies can use trees for meaningful corporate gifting, loyalty programs, rewards, employee engagement, events, and transparent carbon offsetting programs.
About Bôndy
Bôndy is a social enterprise that is active in the field of reforestation in Madagascar. At Bôndy, we believe that in order to reforest Madagascar effectively, we must analyze and address the causes of deforestation. Undeniably, the main reason for deforestation in Madagascar is due to human activity. Therefore, Bôndy made a concrete plan where we place the local populations at the center of our projects. We are trying to create substitutes to the remaining primary forests in all regions of Madagascar by planting high valued species that will bring economical and environmental benefits for the local populations. All of our projects are driven by the desire to help Madagascar protect its most unique treasure and help local populations by giving them new alternatives and education related to environmental consciousness.