A Zero-Waste Gifting Idea that is Out of the Box
Posted on 24-10-2019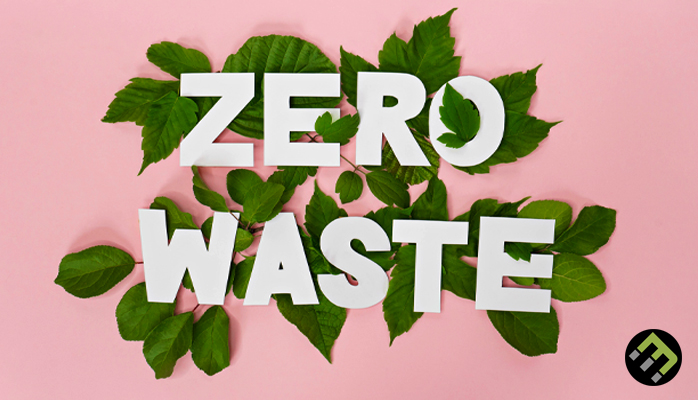 Zero waste lifestyles are more than a passing trend – they are the need of the hour. 
With most people, especially corporates, understanding the impacts of climate change, the demand for climate change solutions in almost every market – much like global warming itself – has gone from non-existent to red hot.
Of course, the journey to a completely sustainable lifestyle is a challenge that most find overwhelming. Businesses asked to integrate environmentally sustainable work practices are thrown off by the sheer investment they imagine it would take even to begin. However, taking the first step is actually more straightforward than it seems.
As is with anything, it is the smallest steps that make the most significant impact, and one way to start is gifting. Zero-waste gifting ideas are the groundbreaking avenue corporates never knew they needed to make their way into more environmentally conscious business practices.
For unique corporate gifts to employee engagement initiatives, eco-friendly practices like tree planting and adopting a tree are the gifts that keep giving, quite literally.
Imagine a world where every coffee mug, desk calendar or other generic corporate gift is replaced with a tree- one that you can adopt, own, and be sure is contributing to the restoration of forests around the globe. That future is well within reach when you partner with tree-planting firms such as EcoMatcher.
If you're thinking about how tree planting can benefit your company, here's how:
Offsetting Your Carbon Footprint By Planting A Forest
Corporates on the path to eco-consciousness are increasingly trying new ways to offset their carbon footprint. CSR is one way to go, but the ratio of expense to impact is a concern for businesses big and small. So how do you make a lasting impact without bearing unaffordable costs? Corporate tree planting for sustainability.
Tree planting is the transplantation of tree seedlings and the best way to contribute to the global reforestation movement. Not only is tree planting more economical, but it is also a tangible way to fulfil sustainability goals as a company.
While tree planting seems like such an impactful cause, you're probably wondering how these trees are planted in the first place- do you do it yourself? Where do you even begin? It is simple- when you partner with certified tree-planting firms like EcoMatcher, you contribute to vetted, established foundations that plant the trees for you. The app allowsyou to track your tree's location, progress and even see the professional farmer who planted it so that you know exactly where your contribution is going and the impact it is making.
Whether you are celebrating a milestone, rewarding your employees, giving back to your community, or joining hands with your consumers to create environmental change, corporate tree planting or adopting a tree is the perfect starting point towards a more conscious business and a more sustainable future.
For instance, if every milestone your company reached was celebrated with the planting of trees, your success directly affects the increase in your environmental impact, making that success that much more meaningful. A company forest with EcoMatcher is a minimum of 1000 trees and the more milestones your company reaches, the more your company forest can grow!
Growing With Your Employees
Of course, adopting sustainability on a corporate scale is only a success when it is integrated at every level down to the roots. As a company, you want every part of your business to now participate in this cause and that starts with your employees. Getting your employees on board with eco-friendly practices opens up a host of new ways to engage with them.
Taking up sustainability as a responsibility shows your employees you care about a future beyond your business', and giving them an opportunity to be part of the initiative helps them contribute to and feel part of a larger cause that they may have wanted to already, but didn't know how to or have the means to be a part of before.
Tree planting is a fun, easy and exciting new way to celebrate an internal event, amp up an employee engagement initiative, or to reward employees and show them appreciation. Gone are the days of template gifts – employees these days want to feel like they are a part of the company, and expect meaning and intent behind every corporate interaction.
With EcoMatcher, you can give your employees the opportunity to not only be a part of your cause but to also have their own story of contributing to environmental sustainability. Each tree they plant allows them to have a tangible token of the good they are doing for the planet and it aligns them more closely to a cause they already believe in.
Championing Gifts That Keep Giving
When it comes to appreciating your employees, stakeholders or peers, coming up with unique corporate gifts that outdo the last one is always a challenge. Switching to zero-waste gifts shows that you, as a company, are not only keeping up with trends and being creative but also that your gifts go beyond superficial pleasantries and actually have meaning.
In the gifting space, there's always an answer to the problem "I can't decide what to get" – the gift card. Gift cards allow the receiver to have some autonomy over their gift and choose what they like. If you have spent days searching for corporate gifts online and gift cards from unique sustainable brands and come up short, the TreeCard is a gift card that might just do the trick for you. TreeCards come with no storage, packaging or wastage issues.
The best part about the TreeCard, other than the trees, is that they can be designed according to your brand guidelines to make them more personal! All EcoMatcher does is add their own QR code to help track and manage your tree.
Eco-friendly corporate gifts are great, but when they are personal and tailor-made, they are even better.
Corporate tree-planting is a great way to show that your company cares about the environment and that this ideology is not just for the press or a passing phase- it trickles down to everything, even gifting.
With more companies steering towards eco-gifting, choosing trees is a present for the present and a gift for the future.