A Tree-mendous Adventure! 
Posted on 14-08-2023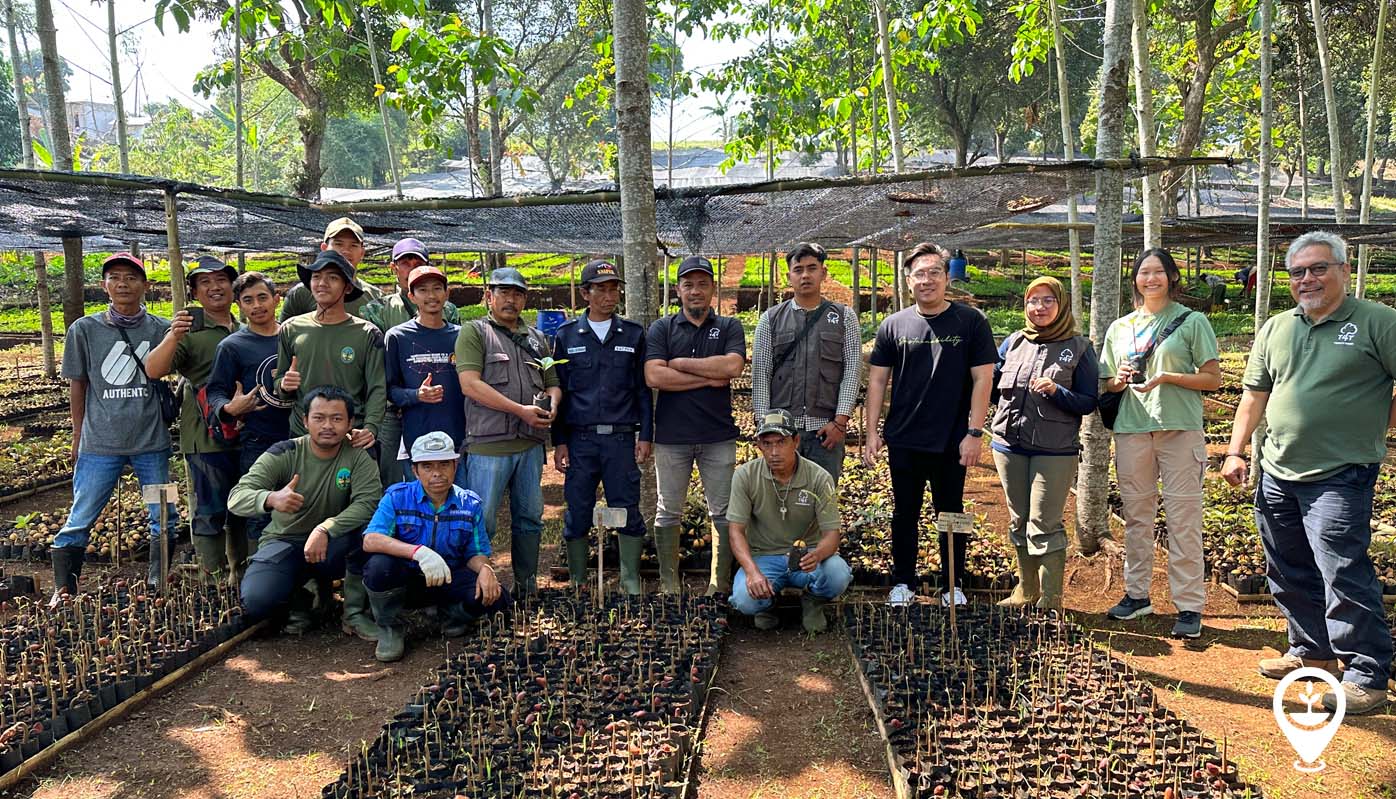 Written by Natalie Low
Ever wondered what happens behind tree planting? Is it as simple as just plopping seeds onto the ground?
To unravel the hidden secrets, follow our Summer intern on a journey to one of EcoMatcher's partners, Trees4Trees' nursery sites in Indonesia, Bandung.
Hello there! I am your friendly tree-tective, Natalie, aka EcoMatcher's Summer Intern. Setting foot in the nursery, The atmosphere was filled with crisp, cool air, registering at about 20 degrees Celsius. The gentle breeze reinvigorated me after the long car ride from the city center, along with a subtle scent of coffee.
General tree planting timeline
You may have guessed that the start of a tree's life cycle is in the seed. Well, before planting the seed into the soil, there are many determining factors to ensure healthy growth. Depending on the terrain type and size, weather conditions, market needs, and economic value, tree planters select the most apt species to plant.
Trees4Trees sources those seeds from vendors to nurture into young saplings. Once the plants are ready to be planted, they are distributed to the planters to grow into beautiful, luscious trees.
The nursery staff greeted us warmly with handmade drip coffee and local snacks. Meet Cha Cha, one of the nursery coordinators who showed me around and shared what it is like working in the nursery.
High maintenance babies
Every tree needs customized care to be provided with the ideal environment–water, sunlight, humidity, fertilizer, and temperature. Every seed grows at different speeds. For example, an Arabica Coffee seed spends two months in sowing beds, then another eight months in an open area until they reach about 25 cm of height. Whereas Suren only needs three weeks in sowing beds until they are ready to be transferred.
Moreover, there is no formula for farming. During the rainy seasons near the end of the year, workers would check the soil moisture and adjust their watering schedule accordingly. As the weather changes, the workers change their methods.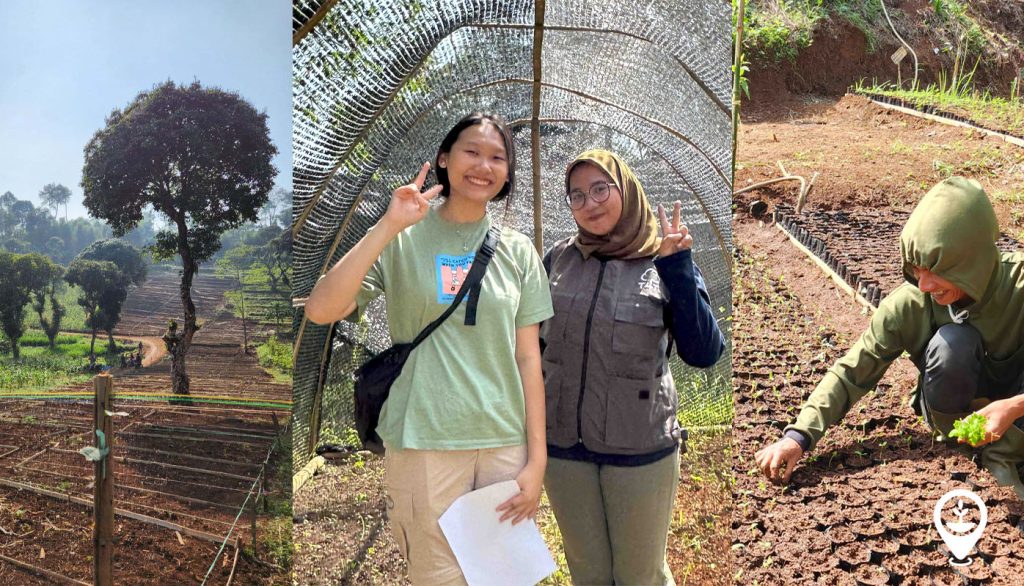 Nature's surprise attacks
70% of seeds eventually survive the nurseries to be delivered to the tree planters. The remaining 30% mainly fall ill to fungus infections, under/over-watering, or losing against other natural competition such as weeds. In the event of fungus infections, they spray insecticide to exterminate the infected spots. However, it would also cause other neighboring seeds to die too. Thus, such an attack would cause the entire area of plants to be wasted.
The 3Rs – Repeat, Repeat and Repeat
Hidden behind these thrilling farming challenges, the greatest challenge is the long hours behind the work, from 7 am to 5 pm. A typical morning is kicked off with watering and fertilizing the plants, then moving a huge number of seedlings ready to be sewn into poly bags of soil.
After lunch, workers would clean weeds and water the plants again. At the end of the day, the nursery coordinators would conduct evaluations of plant quality, check plant growth progress, and identify any problems to be addressed. When the sun rises again, the whole process repeats.
Hear from the horse's mouth
In the nursery of 3.6 ha, 30 passionate workers are putting in utmost care for the plants. Starting as an intern in 2022, Cha Cha traveled on the field, recording every tree to ensure accountability. Now, she has taken up a new challenge as a nursery coordinator, who manages quality checks of plants. Witnessing the growth from little seeds to tall plants day by day gives her the most satisfaction.
"It is very fun. Every day there are many farming challenges." Cha Cha of Trees4Trees
As I concluded my visit, I observed the workers squatting for long hours every day. Sometimes, they would get tiny stools to sit on. As laughter emanates through the nursery daily, everyone is committed to regreening Mother Earth.
Tree planting is no easy feat, but it is what we need
We have seen the intricate nursery processes, but there is more! We have yet to discover the diverse numbers of stakeholders beyond the nursery. I am sure taking care of each tiny sapling into a towering giant is yet another story to tell. It was heart-warming to have met some of our unsung heroes in the nursery, lifting the covers on their livelihoods and discovering what keeps them going. Witnessing their fantastic work assures me that the trees are in good hands.
Let's join hands to support them by planting more trees in Indonesia here!