5 Reasons to Include Tree Planting in Corporate Gifting
Posted on 12-03-2021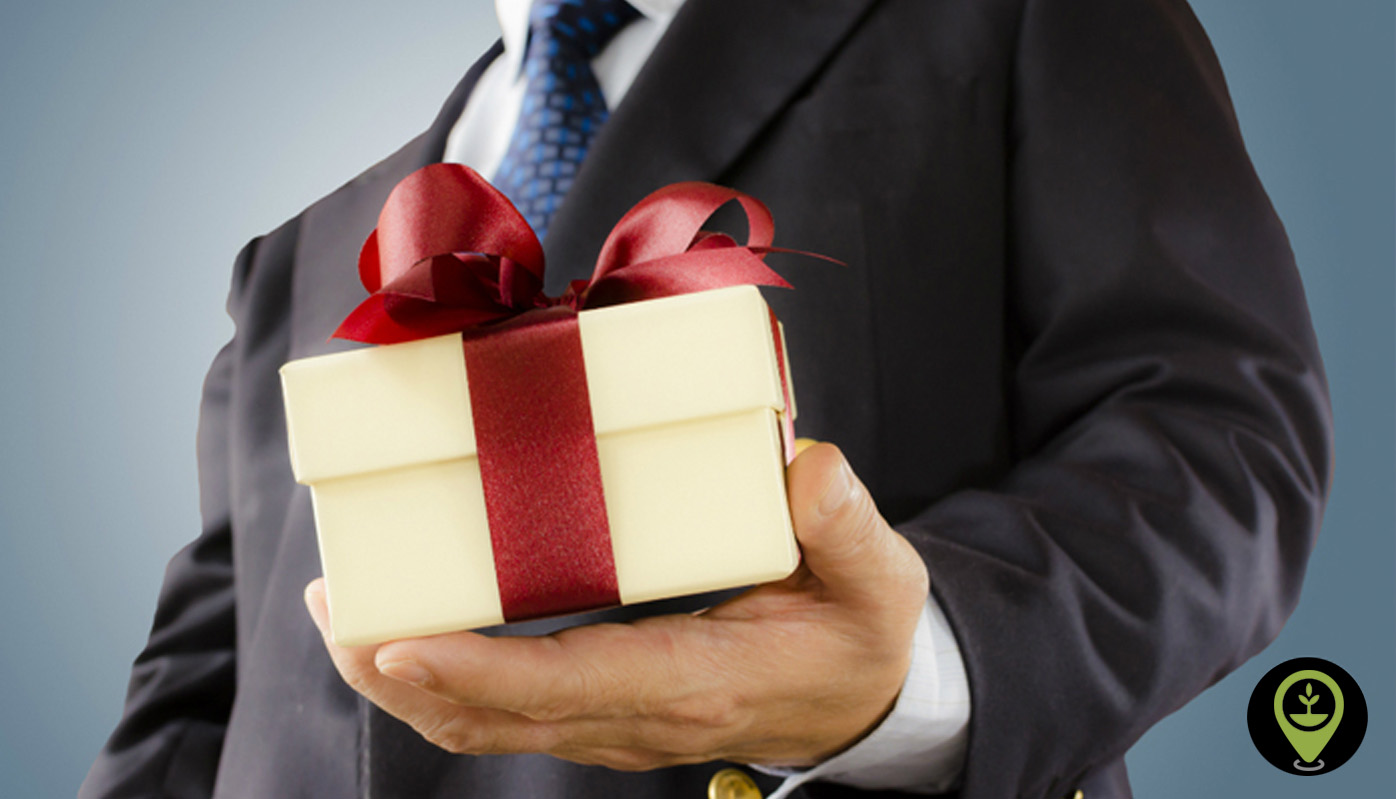 Are you looking for an excellent gift for your customers and employees? Corporate businesses should seriously consider the idea of gifting trees as a brand strategy. Here are five reasons why tree planting can prove beneficial to your company, no matter its size.
Planting and digitally gifting trees are a low-cost endeavor. For the price per tree of less than one cappuccino at Starbucks, you can create a unique relationship with your employees, investors, and customers. The money is sent to a foundation specialized in tree planting and is used to plant and look after the tree. You do not have to make any structural changes to your existing organization, and you can still benefit from the rewards of a robust CSR initiative.
With EcoMatcher, a certified B corporation, you are given the opportunity to track every tree you invest in and access all the tree data, including its location, its farmer, and CO2 sequestration. All of this information can be used to create a knowledge packet for when you gift the tree in question.
All corporations have to fulfill their Corporate Social Responsibility (CSR). Corporate tree planting is a great way to accomplish said responsibility. Through CSR, companies make themselves accountable to the larger society. These activities are meant to create a positive impact on society and require well-thought-out procedures.
With the impact of climate change on top of most people's minds, planting trees will directly resonate with the public and create goodwill for your company. Since the public is already aware of the role of trees in climate conservation, you will not have to spend extra on educating them.
Contribute to UN Sustainability Development Goals
The United Nations made a charter of goals that promotes sustainable development in all spheres of life. It is a blueprint so that everyone can enjoy a sustainable future. These goals are meant to be reached by 2030 and intersect through every aspect of society. The goals include eliminating poverty and hunger, promoting good health and education for all, providing clean water and sanitation and access to clean energy, climate action, and reduced inequalities.
With tree planting, you can contribute effectively towards the goal of Climate Action. Along with the Paris Agreement, the UN aims to restrict global warming by 1.5 degrees while effectively curbing CO2 emissions. Trees are a natural resource to combat an increase of CO2 in the atmosphere.
As an active contributor to attaining the UN sustainability goals, your brand will be associated with serious climate conservation. This kind of soft power is valuable when it comes to acquiring and retaining customers.
Raise Awareness about Sustainable Practices
You can spread awareness amongst your investors about your initiatives towards preserving the environment. Once you gift a tree to an investor, you can send them updates on the development and growth of their tree and forest. Your investors are reminded regularly of your commitment to curbing climate change, and this unique relationship will help your business.
More and more people are becoming aware of the risks of climate change. They want to associate themselves and their money with businesses that actively reduce their footprint on the environment. Tree planting and your marketing surrounding this initiative can go a long way in creating a positive image of your brand in your customers' consciousness.
A unique CSR idea will help your brand solidify its presence in the market. Tree planting shows that you care deeply about the environment and recognize that it is also crucial to your customer base.
If you are organizing a sale, you could offer creative corporate gifts to customers who spend over a particular amount. You could also use tree gifting as part of a loyalty rewards system. This unique idea of planting a tree will resonate with a customer base that is more aware of climate change hazards.
Another great benefit of tree planting as your CSR initiative is that it allows you to conduct your business as usual. Since the trees are grown and maintained off-site by a third party, you do not have to have a dedicated team or space within your organization.
Conclusion
CSR initiatives like tree planting can go a long way in increasing goodwill towards your brand and help create a unique voice in an overcrowded market. It can be what differentiates you from other brands while also giving customers a reason to bring their business to you. These initiatives also attract the younger generation entering the workforce and align themselves with a company that has important sustainable development goals and targets.
EcoMatcher helps companies set up tree planting as a part of their business. We help provide overarching initiatives at multiple levels to decrease or offset the negative impact businesses might have on the environment. Some of our initiatives include gifting trees to your customers, setting up a tree for each employee in your company's forest, and using trees as reward and loyalty programs.