5 Experiential Conference or Event Gift Ideas Your Guests Will Love
Posted on 19-09-2019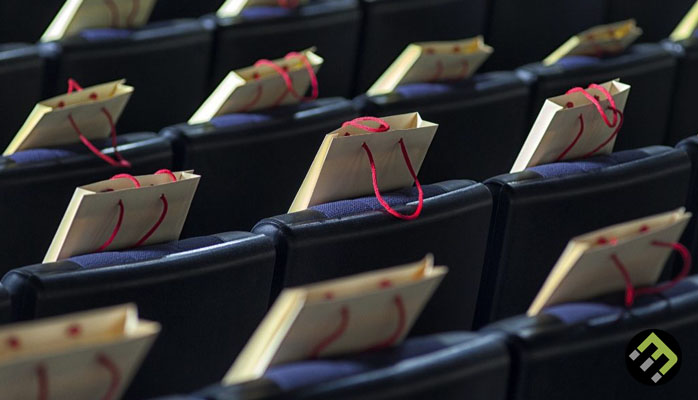 Planning an event is part of every company's purview, but how do you make that event unique? Particularly for corporates who attend a multitude of interviews day in and day out, one can simply melt into the next one. Corporate event gift boxes and hampers, given to all attendees after these conferences, also end up being similar; customized stationary, chocolates, confectionery and the ilk can only go so far. As a company, you want to gift event attendees not just an item with your brand name on it, but something they will remember, rather than just throw away. One great way to do that is by participating in tree planting.
In the past few years, many others have gone down the technological route, often gifting USB sticks, cables and more; but now is the time for unique gifting. But there are so many other creative corporate gifts that are perfect when it comes to developing (and maintaining) brand images and keeping your business at the forefront of everyone's minds.
Here are some innovative gifts that are sure to make your business – and your event – memorable!
1. The Gift of Fitness
Fitness is one of the key aspects of everyday life today, and with ever-rising prices for devices, memberships and more, this is sure to be a gift that will be remembered. Health is one of the most important factors anyone could wish upon another, and with more and more people today becoming more cognizant of and focusing on their health increasingly more, fitness makes for an excellent gift.
Gifting fitness could be in the form of a gym membership to a chain, which means that the receiver can choose a branch of the gym that is most convenient and accessible to them. There are a lot of innovative fitness classes today as well that are not necessarily gym-focused, such as CrossFit, kickboxing and more, which many may have wanted to try out but for a multitude of reasons were not able to. For many others, that first push or initiation into a healthy lifestyle needs to come from an external source, and gifting a gym or fitness class membership is a great way to do precisely that!
Another way to give a unique gift that helps with lifestyle and fitness is by gifting a fitness tracker. Many brands today make fitness bands and trackers at a variety of different price points, many of which are affordable enough even to provide as an en-mass corporate gift. For example, mi Fitness bands are at an affordable price point, as are some Fitbit models. These could well provide the impetus or push that someone considering fitness seriously could use, and a great starting point for the Gift of Fitness!
2. The Gift of Trees
It goes without saying that the environment, and the state of it today, is one of the world's most pressing issues. The impacts of climate change are no longer theoretical, and today they can be felt, seen and heard around the globe. It is now crucial for both individuals and businesses to focus on climate change solutions as an integral part of functioning, and gifting a tree is also an environmentally friendly corporate gift.
And what better, more creative corporate gift than an "adopt a tree" program on behalf of your attendee? Eco-friendly corporate gifts promise not only to be a gift that is remembered, but one that genuinely combats the pressing issue of environmental change.
One such business that can help with corporate tree gifting is EcoMatcher. Matching businesses with tree gifting, whether corporate or as employee rewards, EcoMatcher can help you find the perfect tree to gift, nurture, and grow! With EcoMatcher, visit your tree virtually from time to time to monitor its progress, watch it grow, and follow its progress as if you were there.
Through an EcoMatcher TreeCard, personalize a gift card for employee(s), or corporate 'giftees', with a QR code they may scan to be able to access the tree they have been gifted. There are so many more benefits – no costs for expensive tooling, shipping, packaging, and storage.
With the TreeManager application, firms can give out trees from their forest to attendees or employees quickly and efficiently. The TreeTracker web app lets receivers monitor their tree's details, the farmer and organization involved as well as take note of its carbon sequestration rates.
This gives the receiver valuable, all-round insights on their eco-friendly, sustainable present – a creative corporate gift that also promotes environmentally sustainable work practices, and engages the employees or giftees with their present.
3. Gift of donations
Many today want to donate to charities, and there is a wide range of charities and causes, but being spoilt for choice also makes it difficult to choose. Companies can choose charities on behalf of their giftees, which could be vetted in advance by sustainability professionals. This also means that receivers do not have to worry about the authenticity of charities. An excellent way to engage your attendees well before actually carrying out a donation is to conduct a survey to be aware of which charity or cause they would most like to support, be it eradication of poverty, climate action, women empowerment or others.
At the same time, initiatives like this will not only help those who are being benefited by the charity, but also help employees and gift receivers do their part for the world, with all the "difficult' part of finding a charity. That also could encourage future, consistent donations – while adding to the company's CSR initiatives as well.
From the business point of view, it's always a good idea for firms to be associated with projects such as these, as it improves brand image and posits the firm as one that is aware, conscious and actively using their influence to make a change.
4. The gift of experience
Some people are thrill-seekers, but not sure which thrill to seek. Thrills could be anything from a rock-climbing class to a parasailing adventure, or even a cooking class. Experiences may cost some money that dissuades them from doing it, or people may need just that extra impetus to try new things.
Corporate gifting experiences promise something new to a receiver that they may not have tried before, and could well mean the start of a new hobby or passion they might choose to pursue. Helping someone find and unlock that purpose is an invaluable gift, and one they are sure to remember for a long time to come.
5. Gift of craft
Rather than gifting mass-produced goods, presents that have been handmade and handcrafted are more personal, fuller of life, and have a story behind them. Especially great are local handicrafts from artisans from that region, which have a backstory, and simultaneously help provide for local artisans, giving them a livelihood. Promoting those local arts and handicrafts could also be a big boost to local industries, which also supports local communities in multiple ways. A handmade gift, particularly one from local artisans, is far more meaningful than one that is mass-produced, and also benefits real-life situations, environments, and artisans rather than only corporations.
Conclusion
Gifts can range from the small, tangible items to experiences, to those that can be seen, to those that are felt from within. Gifting trees, classes, and experiences are more original, memorable, and not only builds brand value, but fulfills companies' duty to the environment, to their employees, and building goodwill that will remain for a long time to come.