EcoMatcher launches the next generation of the "Tree" App for Microsoft Teams
Posted on 09-05-2023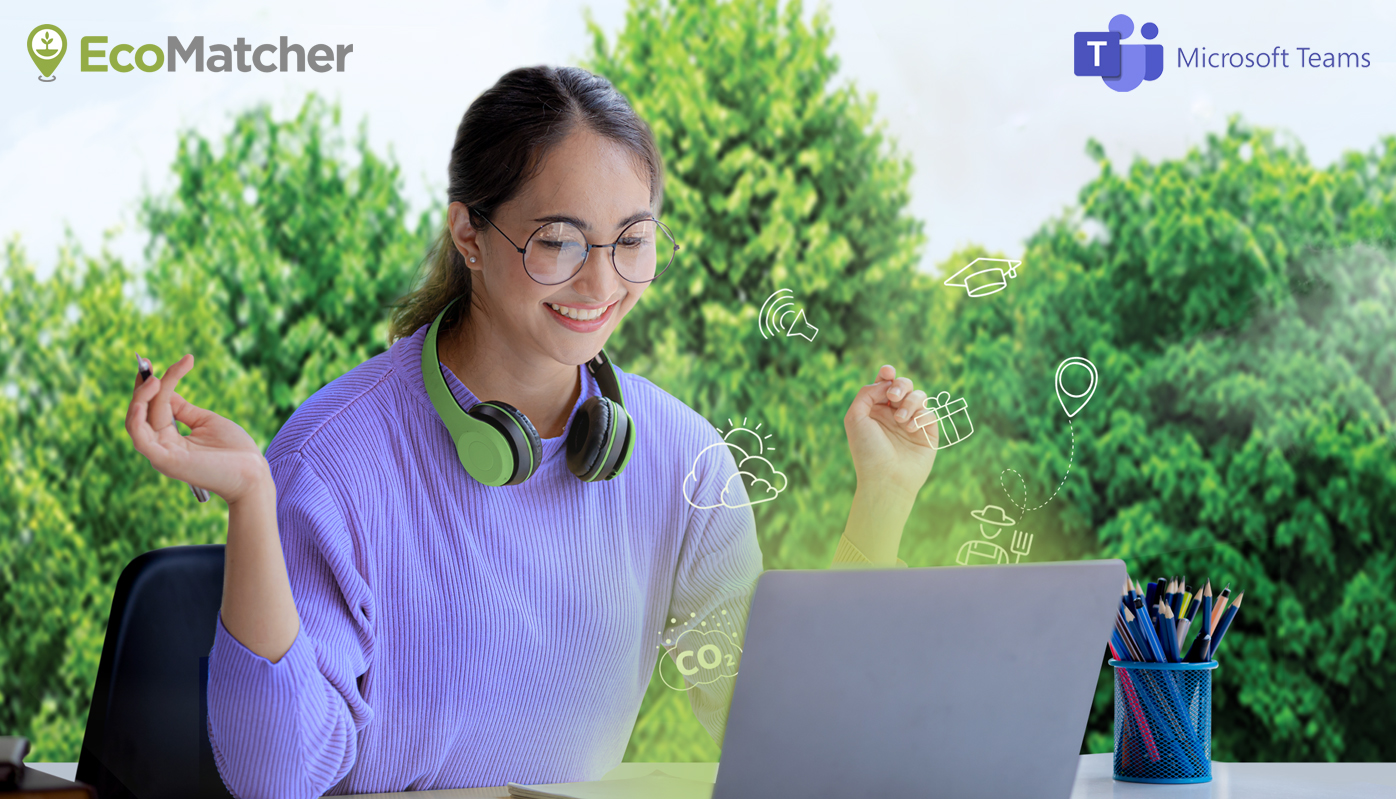 Hong Kong, May 9, 2023 – EcoMatcher is launching the EcoMatcher App for Teams 2.0, introducing white labeling, notifications, and carbon calculation. The EcoMatcher App for Teams can be found in Microsoft's AppSource under the industry category Sustainability.
The App brings the benefits of tree-planting directly into Microsoft Teams, enabling employees to contribute to a greener world without leaving their desks. Microsoft Teams' users can plant trees and track them using beautiful satellite mapping technologies. They can also listen to forest sounds through the App and chat with their chatbot-powered trees.
The App 2.0 can now be customized, enabling companies to make it their own "Tree App." Companies can give the App a unique name, use their logos, and customize the text. EcoMatcher's new notifications can also remind users to, e.g., virtually revisit their tree and take a "tree break." In addition, users can easily calculate their annual carbon footprint with EcoMatcher's "MyCarbon," the world's simplest carbon calculator, all without leaving Microsoft Teams.
"In November 2022, EcoMatcher launched the first version of the App, resulting in great and useful feedback from users," said Bas Fransen, CEO and Founder of EcoMatcher. "We have incorporated much of that feedback and hope this update will resonate even more with our customers."
For more, go to https://teams.ecomatcher.com.
For EcoMatcher media relations, please get in touch with karming@ecomatcher.com.
-ENDS-
About EcoMatcher
EcoMatcher (https://www.ecomatcher.com) plants trees with vetted tree-planting foundations. EcoMatcher knows everything about every tree through EcoMatcher technology, offering full transparency and engagement. Companies can use trees for programs such as meaningful corporate gifting, loyalty, rewards, employee engagement, events, and transparent carbon offsetting. Users can virtually travel to every tree planted and learn more about the tree and the tree's farmer.