EcoMatcher and Grab Partner to Reduce Users' Carbon Footprint by Planting Trees in a Transparent and Engaging Way
Posted on 14-09-2021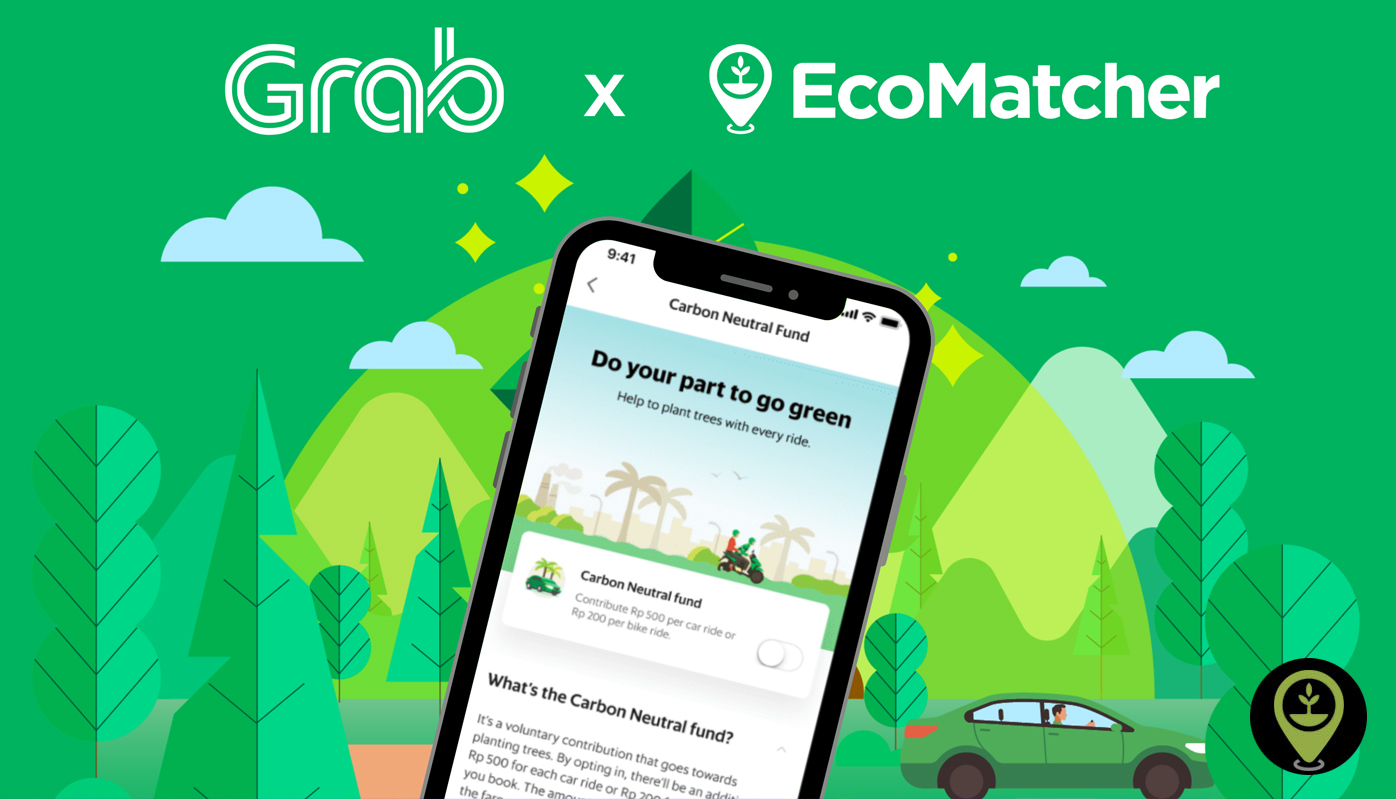 We are thrilled to announce that EcoMatcher teamed up with Grab to build a new carbon offset feature as well as "Trees as Rewards" within the Grab App, leveraging EcoMatcher's transparent and engaging tree-planting technology.
Grab's new carbon offset feature was launched last month in Indonesia, Malaysia, and Thailand. It allows Grab users to reduce their carbon footprint when traveling with Grab, by purchasing carbon offsets at less than US$0.10* per ride.
After a designated number of carbon-neutral rides, users will receive a dedicated tree planted by EcoMatcher's vetted non-profit foundations specialized in planting trees. In addition, Grab users in Thailand, Indonesia, Malaysia, Vietnam and the Philippines can now also plant trees with EcoMatcher directly on the Grab App using their GrabRewards points.
Through EcoMatcher's technologies, Grab users are able to virtually travel to their trees planted in the GrabForGood Forest, name them, view photos of their newly planted trees, and learn more about the farmers who planted their trees.
"EcoMatcher is proud to be working with Grab, bringing transparent tree-planting to Grab's users and getting them involved and engaged", said Bas Fransen, CEO and Founder of EcoMatcher. "Together we can make a difference, and our partnership can not come at a better time".
* Carbon offset rates differ across each country