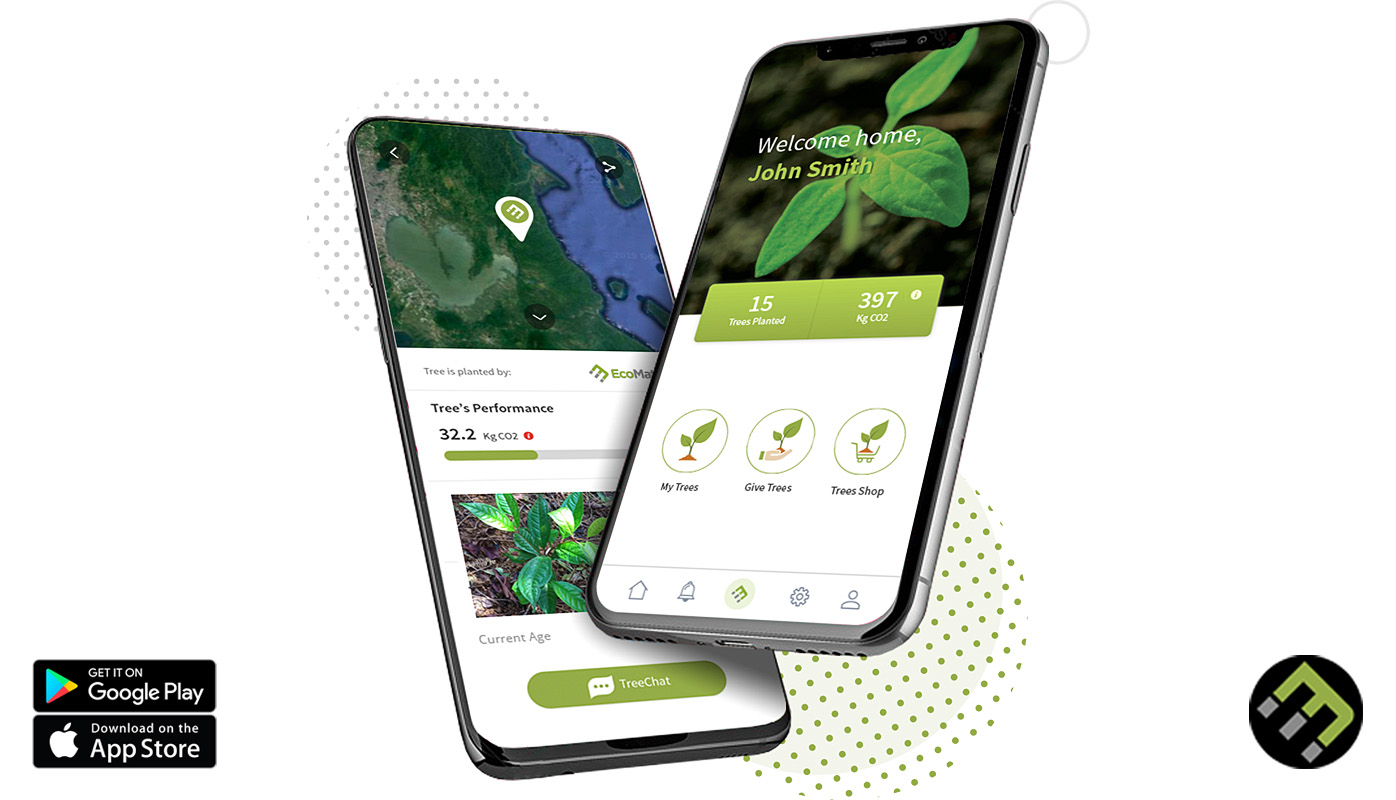 Plant, Track and Gift Trees with the NEW Mobile App
30 January 2020, Hong Kong – EcoMatcher is launching today its iOS/Android mobile app that enables anyone to plant, track and gift trees anywhere in the world in a transparent and easy way.

With the EcoMatcher app, you will have all the details of all your trees planted. You can travel virtually to each tree using satellite maps and learn more about each tree. In addition to unique pictures of each planted tree, the precise location, the tree species, and the carbon sequestration of each tree, even a picture of the farmer who is taking care of the tree is available. You can even chat with your chat-bot powered tree.

The EcoMatcher app can be used to gift trees for a variety of different occasions such as birthdays and Valentine's Day. EcoMatcher makes gifting meaningful and easy and all in the palm of your hands.
"We believe that this mobile app completes the EcoMatcher platform. For our business customers it is a value-added enhancement as their customers now have easy access to the trees they received as a gift or reward", says Bas Fransen, CEO of EcoMatcher.
The EcoMatcher app can be downloaded for free from Apple's App Store and from Google's Play Store (search for "EcoMatcher"). In addition to English, the EcoMatcher app also supports other languages such as Japanese, Chinese and Spanish.