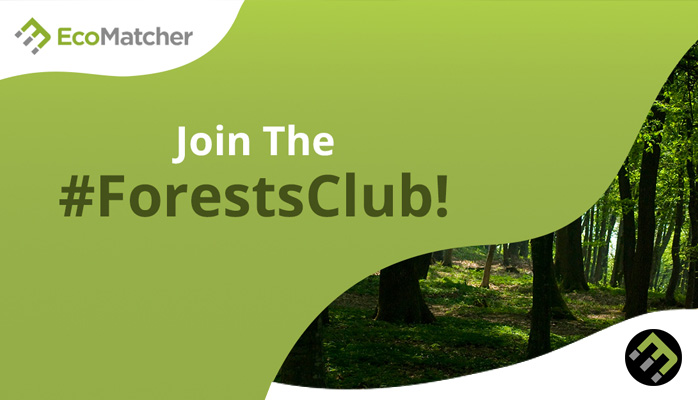 EcoMatcher launching the #ForestsClub
Earth Day, 22 April 2020 – In today's challenging and changing times, EcoMatcher is launching the #ForestsClub, a global initiative to plant more trees and build a like-minded community.
What is the #ForestsClub?
By becoming a free member of the #ForestsClub, people can not only track their own trees but also can track the trees of all other #ForestsClub members through EcoMatcher's digital platform. All members can chat with each other through a group chatbox called the ForestForum. Last but not least, EcoMatcher will plant a new tree for every five trees bought; every tree planted by EcoMatcher can be tracked by all #ForestsClub members.
"With the #ForestsClub, we want to offer an easy and fun way to continue the climate crisis fight by planting more trees and building more forests. The group chatbox allows members to build a community to share ideas with other like-minded members, or simply just to chat", says Bas Fransen, CEO and Founder of EcoMatcher. "The climate crisis is far from over; we invite everyone from individuals to companies to join, starting today, on the 50th anniversary of Earth Day".
You can adopt trees from Indonesia, Peru, the Philippines, Uganda, and Thailand and add them to the #ForestsClub by indicating that at check out in EcoMatcher's TreeShop or by informing EcoMatcher when you want to plant a complete forest.
For more information: bas@ecomatcher.com