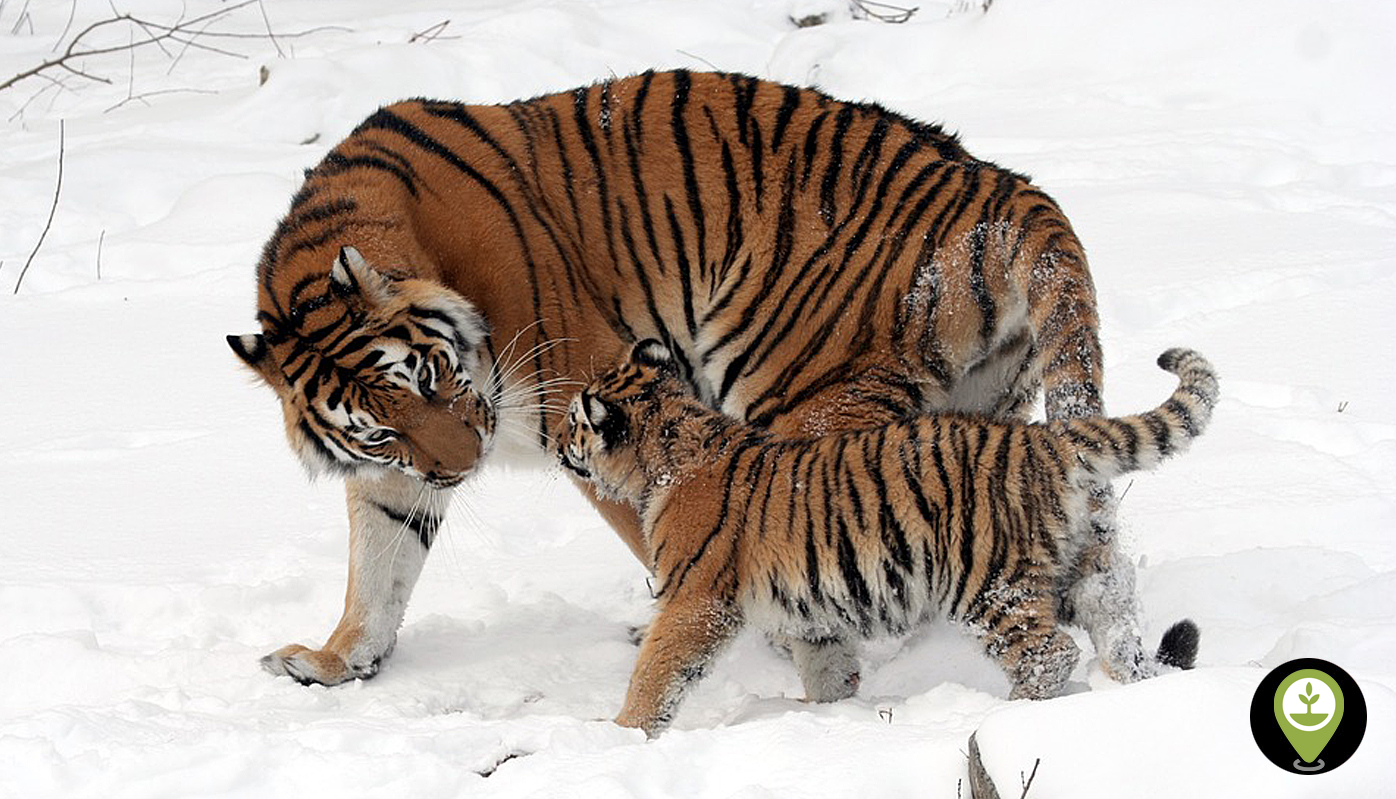 2021 Round-Up of Positive Environmental News
As another year comes to a close, it's an opportune time to reflect on what's been going on in and with the environment over the past 12 months. It's an understatement to say that a lot has changed over the course of this year: the world began to open up once again, vaccines were successfully administered to millions of people, and major strides were made in the climate and environment department.
Access to a clean and healthy environment is now a Human Right
In October, the United Nations Human Rights Council passed a resolution that recognizes access to a clean and healthy environment as a universal human right. While it took years and years of work to secure this advantage—one that seems natural anyway—it might just encourage a greater shift in actively protecting the environment. It also might help level the playing field and provide better support to vulnerable communities all around the world.
Private funders announce a $5 billion commitment to the planet
In September 2021, nine organizations pledged $5 billion over the next ten years to assist the development, growth, maintenance, and monitoring of protected and preserved places on land, inland water, and at sea. These organizations include Bloomberg Philanthropies, the Rob and Melani Walton Foundation, Bezos Earth Fund, and Re:wild.
The private funders aim to work with Indigenous Peoples, local communities, civil society, and governments to do so. This funding, under the Protecting Our Planet Challenge tagline, is the greatest private investment in biodiversity protection ever.
Plenty went right at the COP26 Summit
At the 26th UN Climate Change Conference held in Glasgow, many countries doubled down on their commitments to reducing forest loss and emissions, protecting indigenous people's rights, and supporting green energy. Some of the more positive news includes:
A UK-led plan to boost global access to cheap renewable energy by 2030 has received support from 40 countries, including the United States, India, Australia, Turkey, the European Union, and China.
Japan, a major player in coal and oil consumption, has pledged $10 billion in climate finance over the next five years.
World leaders who have 85% of the world's forests in their jurisdiction have committed to halting forest loss this decade. They have set aside $19.2 billion in private and governmental funds to achieve this goal. 
Wild beavers were spotted for the first time in 400 years
In the Avon region of England, wild beavers made their first organic appearance in four centuries. Although the species was introduced as part of controlled trials in some parts of the UK, their re-emergence in this area is a positive sign that they are now re-establishing themselves elsewhere, too. The increasing presence of these beavers will go a long way in supporting other wildlife species.
Other rare animals also clawed back their territory
For the first time in 50 years, there was a sighting in Sakha, Russia, of a Siberian Tiger's paw prints. This is huge news! While the Tigers were pretty common in the region once upon a time, hunting and logging pushed them to the brink of extinction. The Sakha sighting is said to be proof that the large cats are bouncing back.
In London, the River Thames also began seeing some new visitors: seahorses, seals, even sharks! The State of the Thames report reported that the water quality has improved in the 60s, becoming home to even more birds and mammals than previously seen. The Zoological Society of London is greeting saltmarsh and seagrass habitats to support biodiversity.
Sharks and whales will get their own 'superhighway' in the Pacific Ocean
The Eastern Tropical Pacific Marine Corridor (CMAR) was announced at COP26 to create thousands of kilometers of sanctuary for marine life.
Ecuador, Colombia, Panama, and Costa Rica plan to join up their territorial waters in a bid to secure a 500,000 sq. km. 'superhighway' along a critical migratory route near the Galapagos Islands. Industrial fishing fleets which are otherwise popular in the region will be banned from navigating this marine corridor.
2021 is set to be a record year for green energy
Renewable energy innovations are being rolled out faster than ever this year — so much so that 2021 is poised to set a record for green energy. In 2021, around 290GW of new renewable energy capacity will be operational throughout the world, breaking the previous year's record of 200GW. According to the International Energy Agency, by 2026, renewables will likely produce the same amount of energy as fossil fuels and nuclear combined!
Paris announces plans to become a "cycling city"
The mayor's administration unveiled a grandiose proposal to transform Paris into a "cycling city." 70% of the city's vehicle parking spots are being demolished to make place for bike lanes. Plan Velo: Act 2 will expand on previous progress to improve cycling infrastructure. The €250m plan will add 130km to the existing 1000km+ worth of cycle lanes, along with triple the space for bike storage.
Scientists awarded physics Nobel Prize for climate science work
This year, the Nobel Prize in physics went to three scientists for work that lays the foundation for our understanding of the Earth's system[s]. The first half of the prize was shared between Princeton University senior meteorologist Syukuro Manabe and Max Planck Institute for Meteorology professor Klaus Hasselmann for their work on physical climate modeling.
The second half of the prize went to Sapienza University of Rome's professor Giorgio Parisi for his work of identifying patterns in spin glass.
The world's first lab-grown meat factory was opened in Israel
Future Meat Technologies (FMT) says that the strictly no-kill plant can create 500kg of cultured chicken, pork, and lamb every day. The firm says that their factory produces 80% less greenhouse gas emissions and consumes 96% less water than typical meat producers.
The facility's launch marks a significant step forward for a technology that might help feed the world's rising population without murdering animals or destroying forests. In a world that sorely needs to shift to plant-based diets, this is quite the milestone.
This year marks the shift away from fossil fuels
The all-too-important shift away from fossil fuels was given a much-needed boost by two key deals signed at COP26. A pact signed by 25 nations, including the United States and Canada, stated that public financing of foreign fossil fuel projects would be phased out by the end of next year. The UK also presented its Global Coal to Clean Power Transition Statement. It included fresh agreements to phase out coal power from 23 nations, including Poland, South Korea, and Indonesia.
Looking forward to 2022
There's no denying that this decade is crucial for climate action and can very well dictate the State of the planet in the decades to come. In 2022, plenty of sustainability trends will accelerate. We can expect the circular economy to take better shape as organizations form concrete strategies around reuse, repair, refurbishment, and recycling. Renewable energy will become more and more affordable across the globe, incentivizing more people to make the switch and lead the change. ESG transparency will also increase, as will organizational commitments to their personal and UN-level sustainable goals.
As we sit on the cusp of 2022, let's hope that we carry on our good work and make the world a better place to live in!